The Breast Doc

Michael Ciaravino, MD.

Dr. Michael Ciaravino, one of the world's top breast implant surgeons, would perform over 800 breast augmentation casesa year. This is an accomplishment met by very few, if any, plastic surgeons. It's this experience that allowed Dr. Ciaravino to consistently give his patients beautiful results. He is perfectionist who pays great attention to detail and strives to give each patient the look that they desire.
Michael Ciaravino, MD
Background
Dr. Ciaravino's background has contributed greatly to his success. Born in New York and raised in an Italian family, Dr. Ciaravino has always had an interest in art, beauty, fashion, and design. This coupled with a strong aptitude for science and a desire to help others led him on a direct pursuit to medical school and a career in plastic surgery.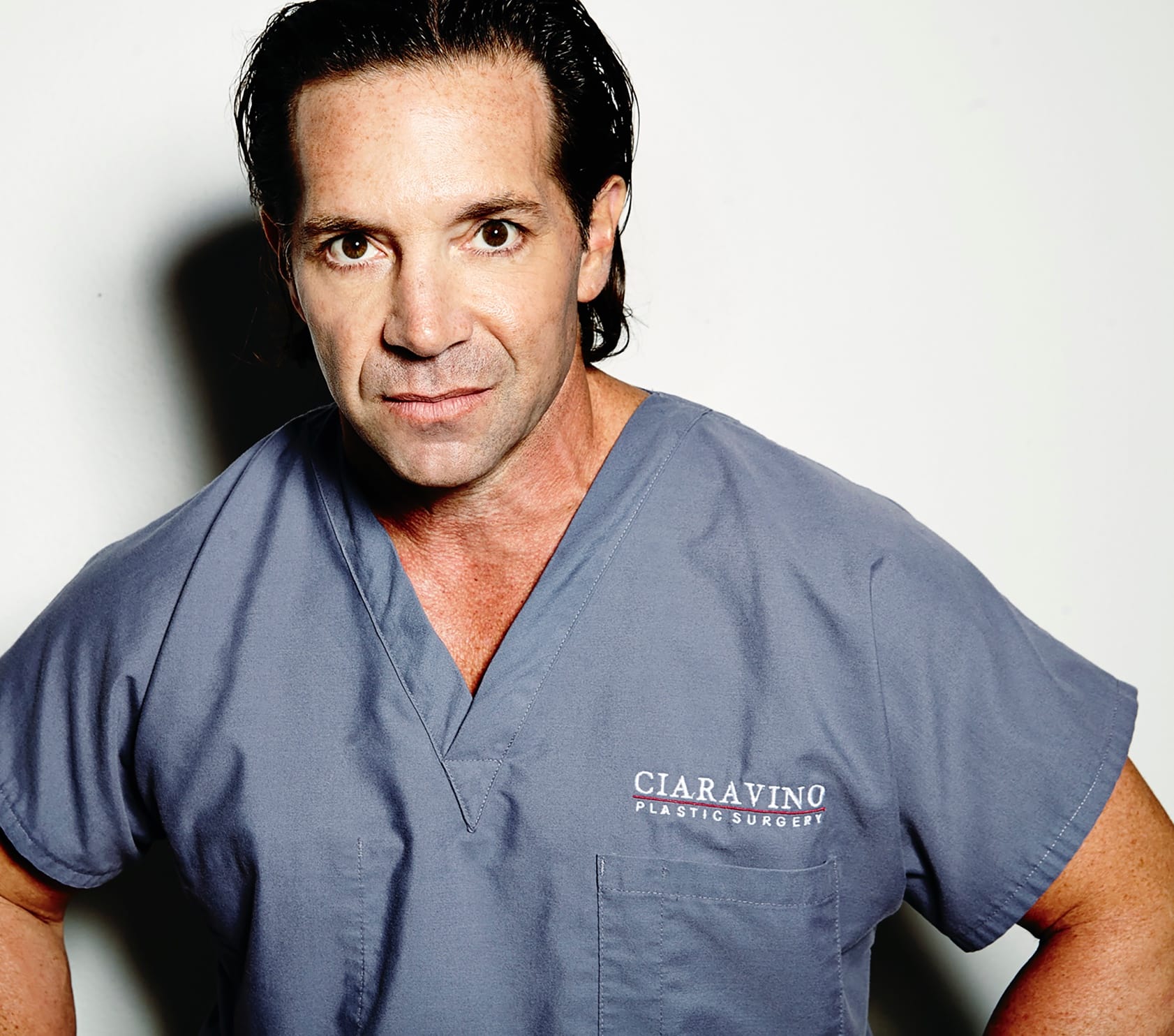 After graduating with honors from Tulane University, and The University of Florida College of Medicine, he completed his plastic surgery training in Houston ("The home of the breast implant"), in the program started by the surgeon who invented breast implants. He also studied reconstructive breast surgery at M.D. Anderson, a premier cancer center.
Certification
American Board of Plastic Surgery
Memberships
American Society of Plastic Surgeons
American Society of Aesthetic Plastic Surgery
International Society of Aesthetic Plastic Surgery
Texas Society of Plastic Surgeons
Houston Society of Plastic Surgeons
American Medical Association
American College of Surgeons
Education
Tulane University, B.S., Phi Beta Kappa & Cum Laude
University of Florida College of Medicine, M.D.
Orlando Regional Healthcare Center, Surgery
University of Texas Health Science Center
M.D. Anderson Cancer Center
St. Joseph Hospital, Plastic Surgery

Discover Dr. Ciaravino's answers to frequently asked questions.
Read Reviews
Michael Ciaravino, MD.

Today

Today, Dr. Ciaravino is highly regarded as one of the world's leading breast implant surgeons. Since starting his plastic surgery practice in 1997, he has had the privilege of helping over 10,000 woman improve the appearance of their breasts through breast augmentation, breast lifts, and revisions of previous surgery. He is a favorite among Houston's hip, fashionable crowd who flock to his chic office in search of more beautiful breasts.

Dr. Ciaravino is certified by the American Board of Plastic Surgery and is an active member of LEAD—a distinguished group of plastic surgeons recognized for their expertise in breast augmentation. He is frequently selected as a "top plastic surgeon" and has received numerous awards of distinction.

In addition to developing his successful career, Dr. Ciaravino is the proud father of twin daughters, Angelina and Gianna. He enjoys spending time with family and friends, is an avid traveler, and a fitness enthusiast.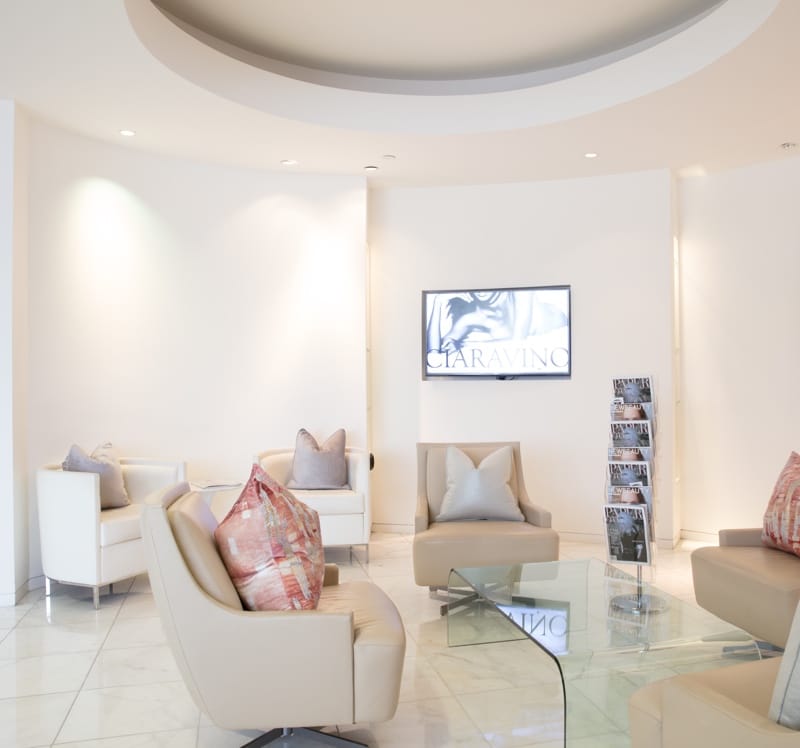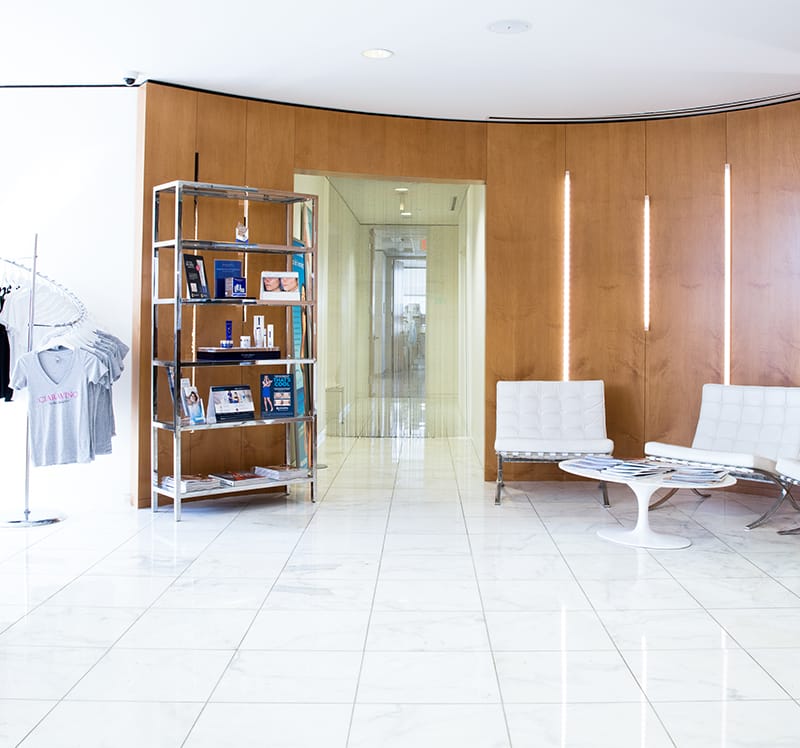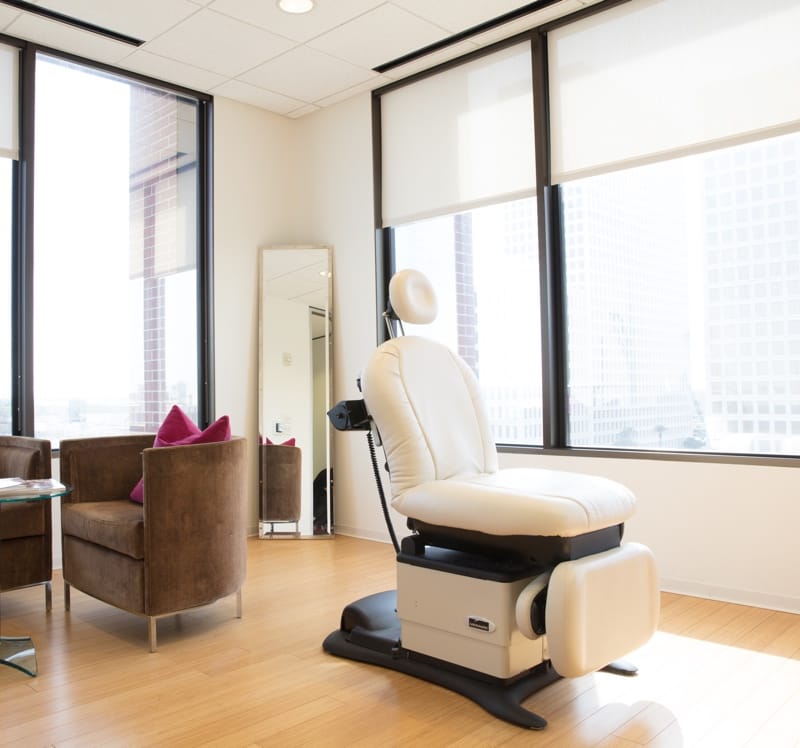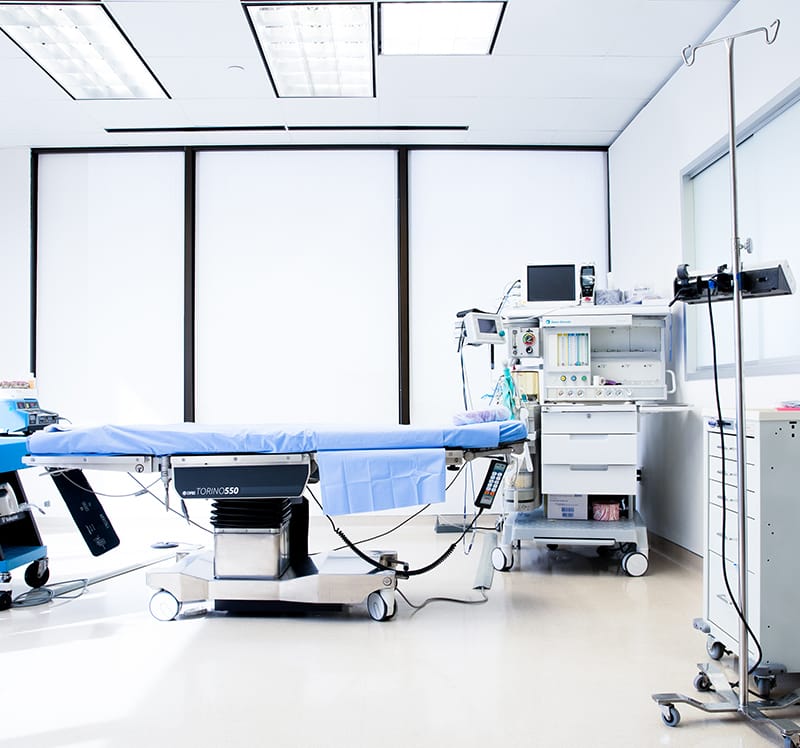 CIARAVINO

Total Beauty

To provide his patients with a full spectrum of aesthetic services Dr. Ciaravino founded CIARAVINO TOTAL BEAUTY—a premier group of plastic surgeons and aesthetic specialists. Each member has been selected for their high quality skills, personality, and expertise. Now, in addition to Dr. Ciaravino's breast and body surgery, we provide facial surgery, vaginal rejuvenation, and wide variety of non-invasive skin and laser services. These services are provided at his main office location as well as his 3 medical spas: CIARAVINO SKIN & LASER, BELLA RINOVA, and ACQUA Medspa.
Beautiful Results

Patient

Models
Beautiful Results

Before

& After
The physician took the time to understand what I wanted out of the surgery and he is very knowledgeable and professional. The Staff is kind and supportive and the office is clean and comfortable. My overall experience was wonderful and I will highly recommend ya'll to everyone! The doctor took the time to listen to what I wanted from the procedure and worked with me to find the perfect size. The doctor explained why the size would be perfect based on my chest cavity and it was perfectly correct!
The staff and Dr. Ciaravino are very friendly and knowledgeable. They made me feel very comfortable before and after my procedure. Everyone in the office is very friendly and professional. I did not have to wait very long and answered all of my questions. Dr. Ciaravino's expertise and advise was greatly appreciated and very happy with the results!
Dr Michael Ciaravino is a Magnificent Surgeon!! Honest, knowledgeable, caring with excellent bedside manners. I have been his patient for several years and I will never go to another doctor. I am so happy with my recent Breast Augmentation! My recovery has been easy, and I feel great ! Thanks to Dr. Ciaravino and his Amazing Team who made my experience be a terrific one ! I can't say enough good things about the amazing Ciaravino Girls ! Thank you beautiful ladies for being there for me.
Very professional staff. The doctor made every visit comforting and he's clearly great at what he does. Love the end results, 2 days after the procedure I was feeling great! No pain, no bruising, everything was awesome!
EVERYTHING! The look, the ease of transitioning back to "normal", the care….EVERYTHING! The doctor and staff are AMAZING! He and his staff were very attentive to my questions and needs and always made me feel at ease. I have already referred three people to him!
Information was explained clear and concise. I felt prepared in every aspect on what to expect and how to handle myself during the recovery process. The recovery went as explained and I had minimal discomfort. I am loving my results, the whole process was wonderful!
The accessibility of the staff after my procedure to answer questions I had was phenomenal. The results are amazing, I couldn't be happier! The staff and Dr. C are all very knowledgable and very helpful. Dr. C did a fantastic job with my procedure and I am excited to see the final results once I am completely healed.
The staff was very friendly and helpful through the entire process. My results are exactly what I wanted and asked for as far as size and shape with a more natural look.
Doctor Ciaravino gave me exactly what I wanted. I love the way my breasts look. His assistants were very knowledgeable, helpful and extremely nice! I love the way my breasts look. I wanted natural and that's what Doctor Ciaravino gave me.
Dr C's office and staff are first class. Always kind, helpful and considerate. Each time I go in, it feels like going to see friends! I had abdominoplasty and breast augmentation. I love my body! Could not ask for better results!
From the first consultation to my last post-op app I have been so happy with everything. Dr Ciaravino and his staff have always made me feel super comfortable. I will be going back for any cosmetic procedures I need in the future!
Friendly staff and environment. Dr. Ciaravino was very thorough about explaining the risks and possible complications of the surgery and how to prevent them. Other than what I had researched about him prior to my consultation, I knew he'd be the perfect doctor to perform my surgery because of his bedside manner skills! Down to earth and doesn't make you feel like a number. He addresses your concerns and took the time to explain my questions.
Everyone from the CSM to the nurse who has been on staff for 8 years. Everyone made my husband and I feel very welcomed and comfortable. Didn't feel pressured and the staff was very informative!
Nadia helped explain every single thing I would need to know in such detail, I felt that I knew exactly what I was getting into. She is so sweet and kind I was nervous and she helped calm my nerves and make me feel right at home. By the time the surgeon entered the room, I had most of my questions answered so I felt fully ready and excited. Nadia is the BEST.
Dr. C, you and your staff are great!! You all made the whole process practically painless. I am very impressed with the results…You are so professional and at the same time so compassionate and caring, another happy patient!!
I cannot say enough wonderful things about every single person I encountered at this office. You are all thorough, kind, conscientious, and beautiful inside and out!
I have always been a bit apprehensive about having breast augmentation. Although I wanted one, I had a fear that they would turn out too big and look unnatural. Dr. Ciaravino listened to my concerns and truly did a beautiful job. He is truly an artist with his ability and truly did a beautiful job.
Just wanted to let y'all know that I think that Dr. Ciaravino is by far the most talented doc around. I had my surgery on Monday and haven't had a pain killer since Tuesday morning. Not even a Tylenol. There was no bruising or swelling at all. I am just amazed at how simple and painless the whole thing was. I attribute this to Dr. Ciaravino's talent and gentleness.
Michael Ciaravino, MD
Technique & Philosophy
Dr. Ciaravino has tremendous passion for his work. He is a perfectionist who strives to give each and every patient the look that they desire. If we tried to sum up the keys to his breast augmentation success in just a few words they are:
Experience Attention to detail
These two principles are the cornerstones of his entire practice, both in and out of the operating room.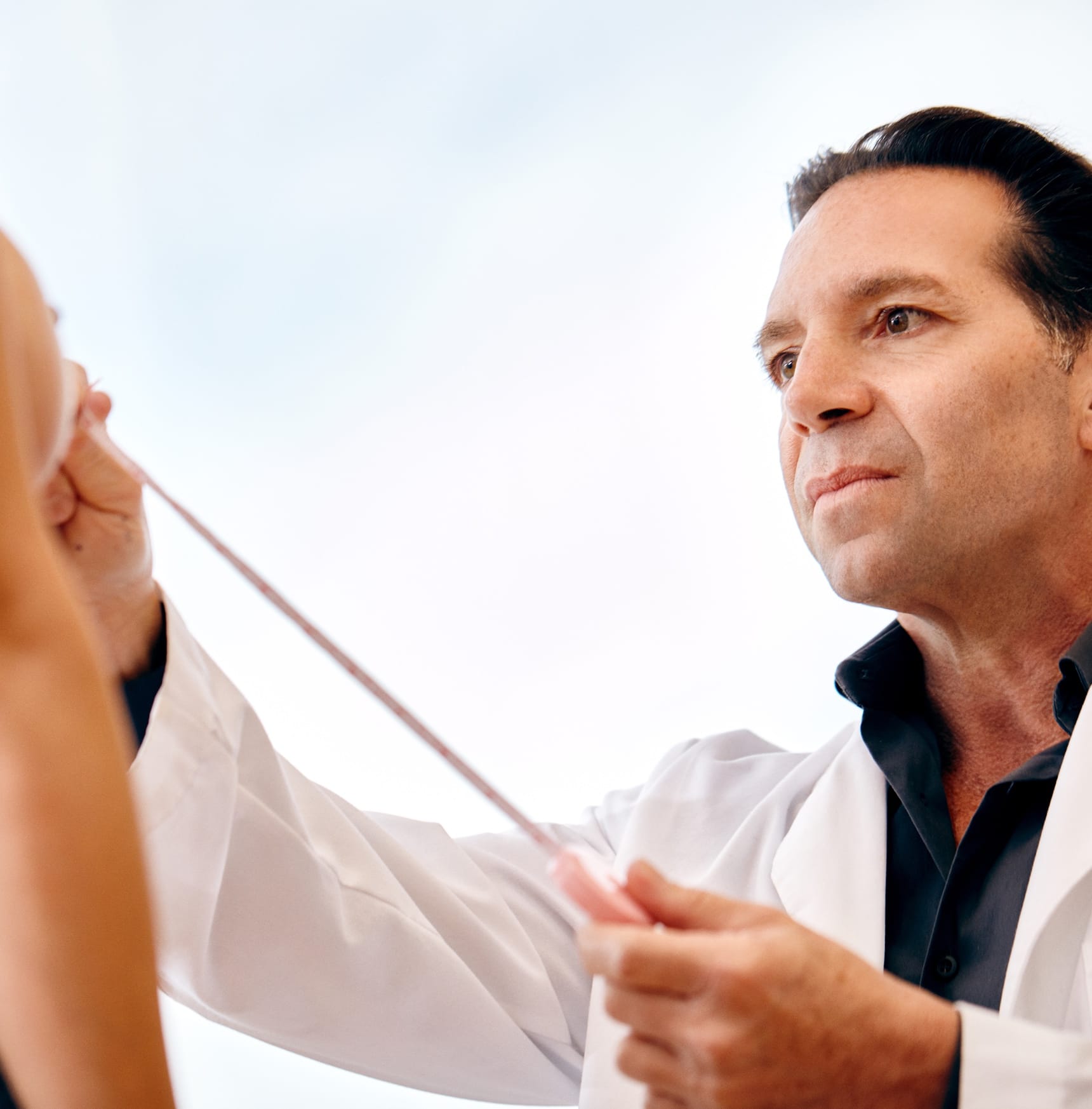 A distinguishing feature about our practice is "CIARAVINO CARE"… our unique approach to breast augmentation that optimizes our patients outcomes. It is based on Dr. Ciaravino's philosophy that "success in breast augmentation requires careful planning, precise execution, attention to detail, and great patient care".
Key features of CIARAVINO CARE include precise breast implant sizing, 3-D computer imaging, Dr. Ciaravino's specialized breast augmentation technique, and an exclusive warranty.
One of the world's leading breast implant surgeons






© CIARAVINO. All rights reserved.