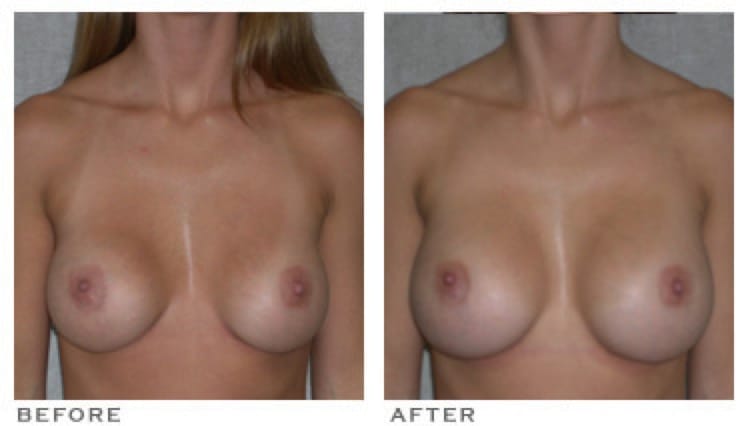 After breast augmentation surgery, some women are unhappy with the size of their new breasts, whether too small, too large, too wide, or other aesthetic issue. To resolve this issue requires breast implant size change surgery in which the existing implants are replaced with implants that better suit the patient.
---
Disappointed in the size
of your new breasts?
The goal with your initial breast augmentation should be to select an implant size that gives you the appearance that you want and fits well with your body. However, after surgery, many women consider undergoing another operation to change their implant size. Some want to be bigger. Others want to downsize.
As women go through different phases of life, it is not surprising that their ideal breast implant size may vary. Changes in age, weight, appearance, lifestyle, and occupation are common reasons why women choose to change their breast implant size.
What should I expect if
I change my implant size?
Changing breast implant size can be straight-forward, simple procedure or it can be rather complex. A lot depends on how well the initial breast augmentation was performed, and what is the condition of the breasts at the time of exchange. It also depends on how well the new breast implant selection fits your anatomy.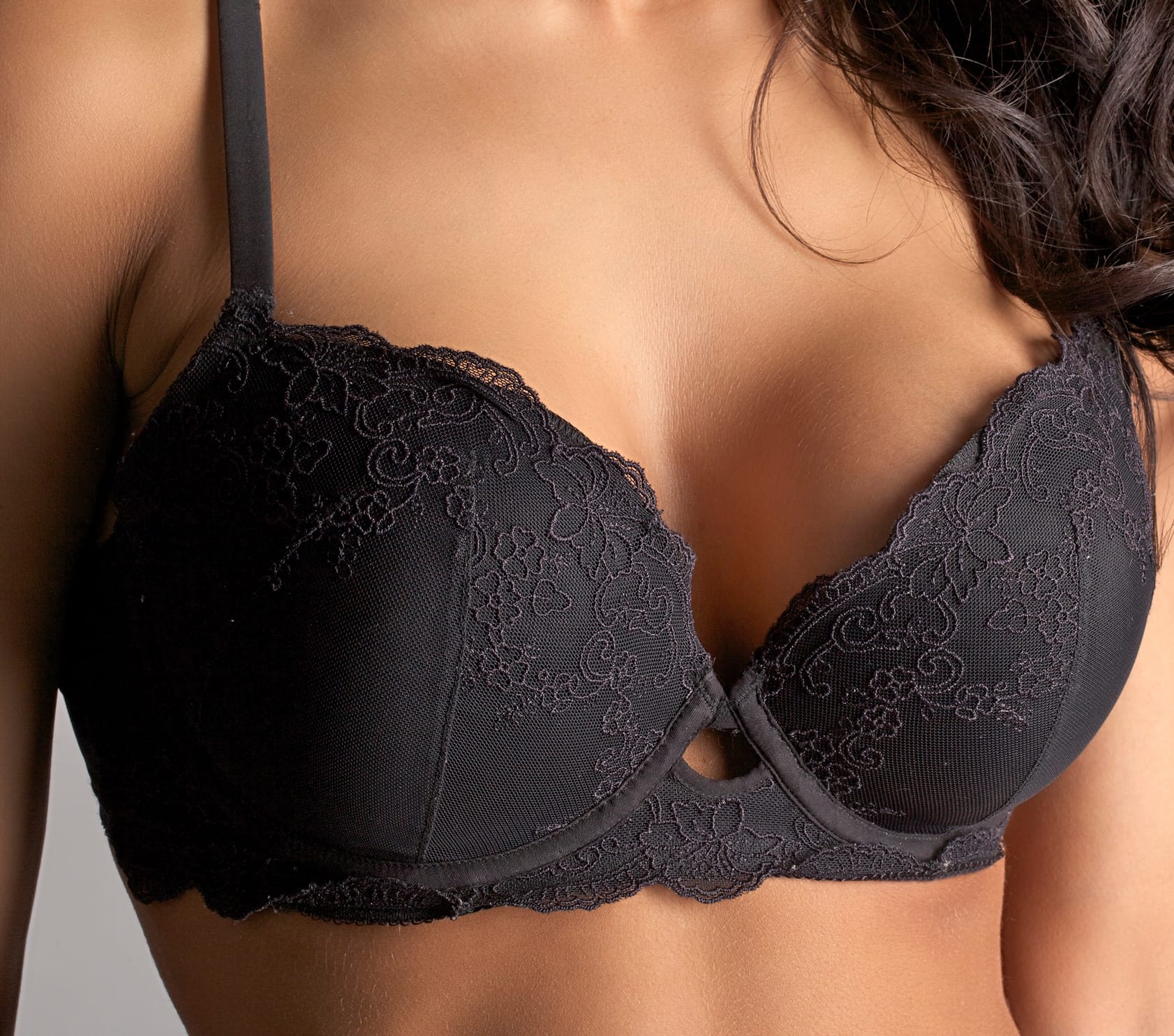 Bigger implants
If you want to move up in breast implant size, more space may need to be made to allow for the larger implants. This usually involves modifying the implant "pocket" with the electrocautery.
Smaller implants
When patients want to move down in implant size, this often requires sutures being placed in the capsule layer that surrounds the implant (in a procedure known as capsulorraphy). This helps to tighten the space around the implants. If there is too much loose tissue or skin, this may need to be removed with a breast-lift (mastopexy) procedure. Our doctor's techniques of intentionally deflating saline implants to allow the skin and capsule to shrink is also extremely helpful in patients who have saline breast implants and want to go smaller.
Beautiful Results

Patient

Models
Beautiful Results

Before

& After
What are the problems that
come from the wrong implants?
It is important to keep in mind that breast implants should fit the patient's breast dimensions and tissue characteristics. Breast implants that are too large for the patients frame or too heavy for the skin to support have a much higher chance of having a problem. Potential problems include bleeding, breast droop, asymmetry, and a host of others. On the other hand, if smaller breast implants are replaced, there may be movement of the implant, excess skin, or a change in nipple position. This may require excision of skin or a breast lift.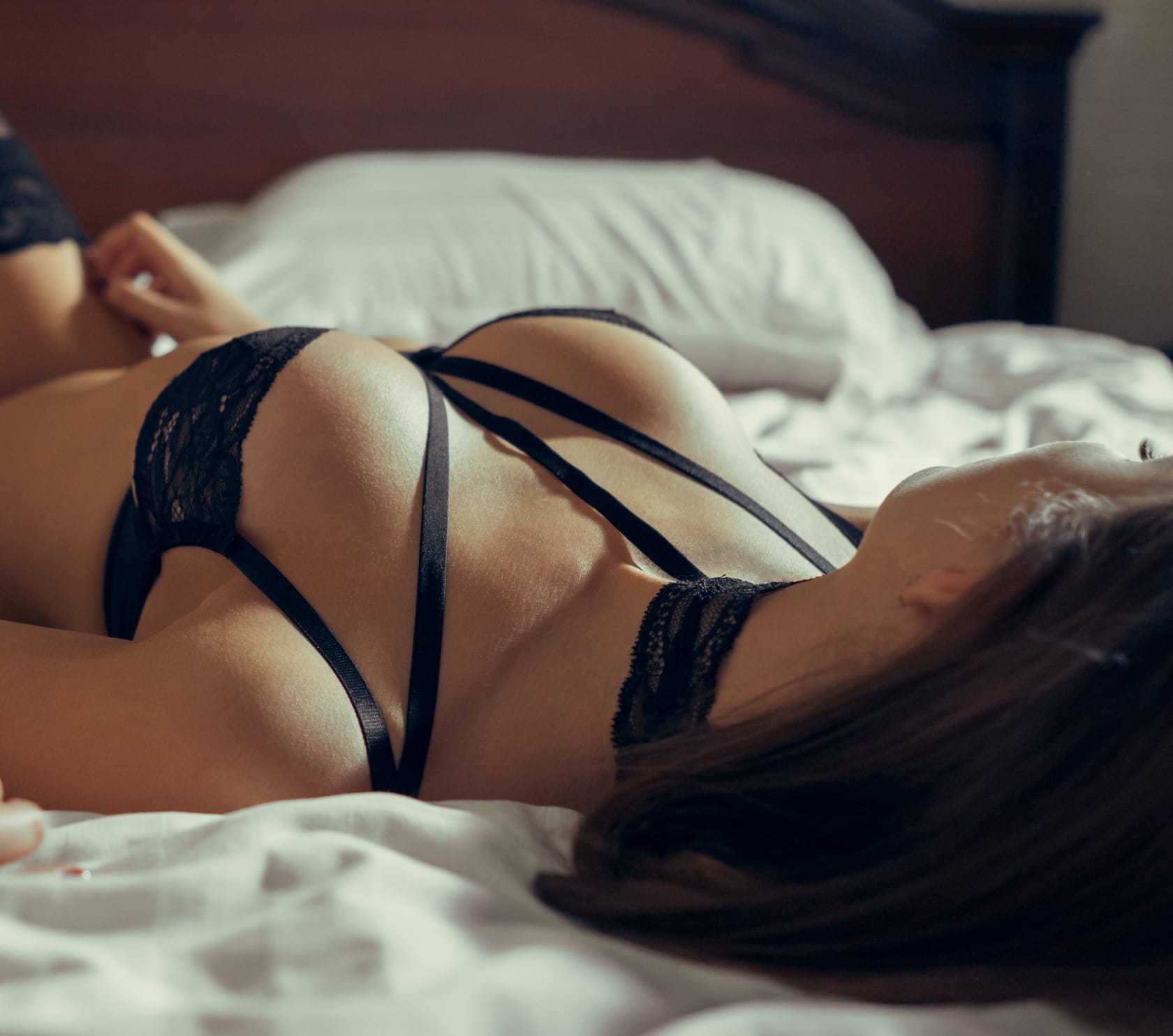 Choosing the right
surgeons matters.
Not all breast surgeons are equal in talent. Our doctors are recognized as being among the most qualified, experienced, and talented breast surgeons in Houston – and the country. At our private plastic surgery clinic, you have every right to expect results that bring you confidence and a better quality of life.
Our doctors are true leaders in breast augmentation. They are some of the most experienced breast surgeons in the world, producing beautiful results. Having performed more than 10,000 breast augmentation cases, our doctors have honed every detail to provide the perfect experience for their patients, including implant type and size, Vectra imaging, implant funnels for shorter incisions, and reduced recovery time.
Our office is completely dedicated to you, your comfort, and results. From learning your goals and educating you about breast implant replacement, to ensuring your total comfort and safety, our practice delivers a world-class experience, from start to finish.
One of the world's leading breast implant surgeons






© CIARAVINO. All rights reserved.