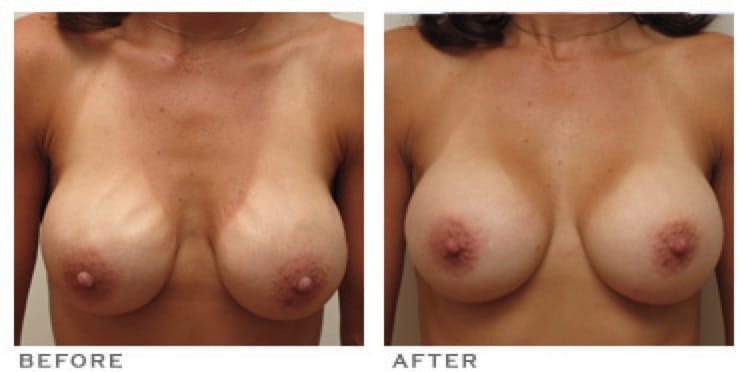 Rippling is the term describing a condition affecting women with breast implants in which the implant is visible on the outer perimeter of the implant, on sides, bottom, or between the breasts, creating an unnatural wavy look. This condition occurs more often in thinner women with less natural breast tissue and is often the result of incorrect implant placement.
---
Why did my implants ripple?
What can I do about it?
Breast implant rippling (also called implant wrinkling) is one of the more common complications associated with breast augmentation surgery. It appears as a wavy, unnatural texture usually on the top portion of the breast. It's not fun.
Dr. Mohan has much experience correcting implant rippling. Whether you are concerned that you will get implant rippling, or you suspect you already have this problem, our practice has the answers for the prevention and correction of this complication.
What causes
implant rippling?
Poor skin quality or thin skin
Small amount of breast tissue
Saline implants
Large implants
Textured implants
Subglandular implant placement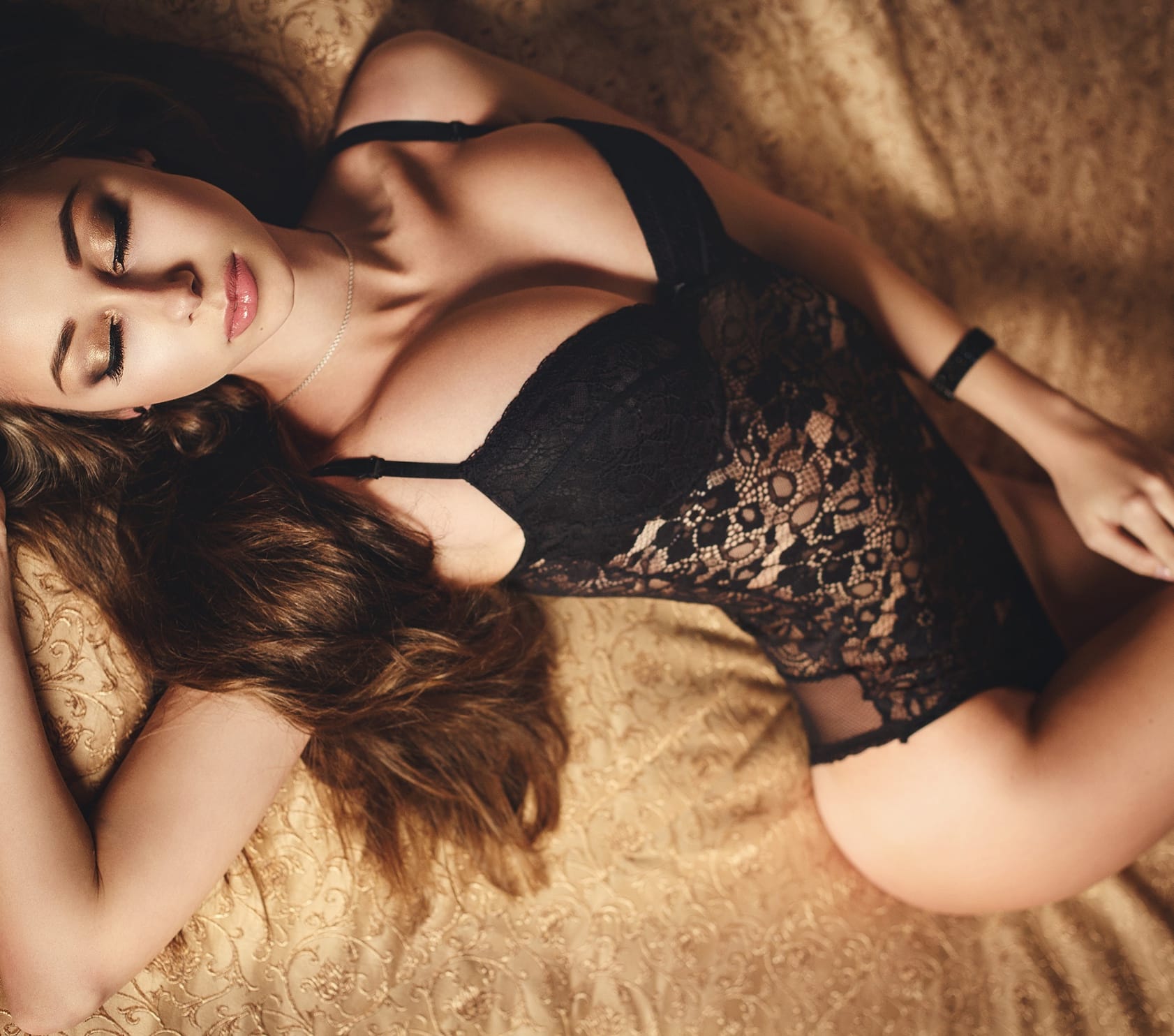 Yes, we can help
you resolve rippling.
Dr. Mohan corrects breast implant rippling with breast revision surgery. The technique she uses for revision will depend on several factors, including how your initial implants were placed and the type and size of implant you chose for your initial augmentation.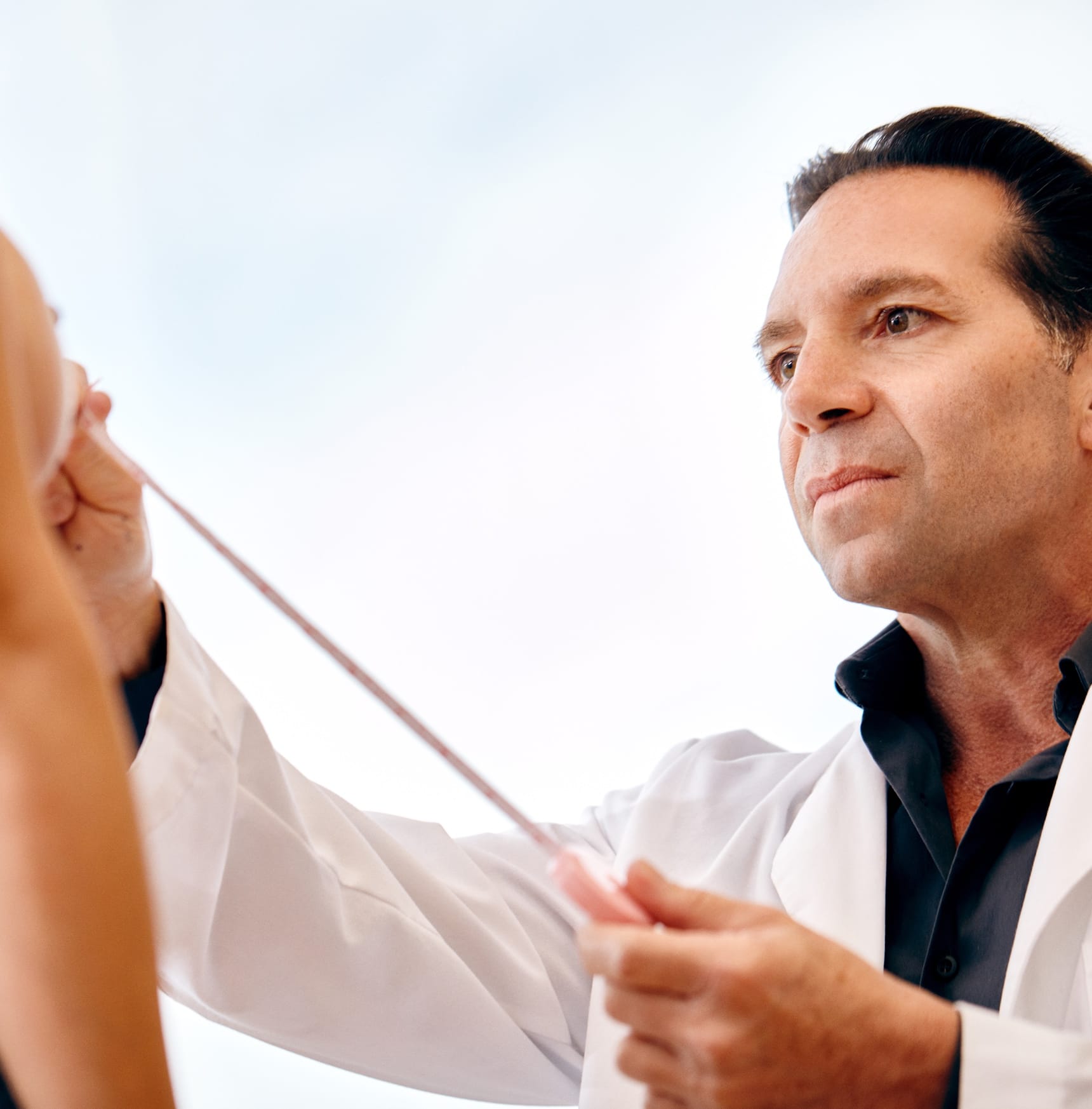 What surgery will I
need to fix rippling?
Some cases require complex revision techniques, which include internal capsulorrhaphy (medical term for the repair of a tear or surgical incision in any capsule) sutures, creation of neo-pockets (a new pocket created with a specialized medical product called acellular dermal matrix), mastopexy (breast lift), fat grafting, or reinforcement. Dr. Mohan has also had significant success with their techniques of in-office deflation and implant exchange.
Beautiful Results

Patient

Models
Beautiful Results

Before

& After
Breast revision
surgery: The facts.
Dr. Mohan uses the most advanced surgical techniques to correct a range of issues from a primary breast augmentation. Her procedures include resolving:
Percutaneous implant deflation
Breast asymmetry
Bottoming out
Capsular contracture
Double bubble
Breast ptosis
Breast implant rippling
Breast implant rupture
Breast implant size change
Breast symmastia
One of the world's leading breast implant surgeons






© CIARAVINO. All rights reserved.