A "tummy tuck," or abdominoplasty, is the surgical removal of excess fat, skin, and tissue from the abdomen, and tightening the underlying muscle structure. This custom surgical procedure restores a firmer, tauter, more attractive abdomen, and addresses unsightly sagging skin and stretch marks located on the lower abdomen.
---
Fatty, bulgy tummy –
let's correct it.
It's no secret that our abdomens tend to expand with time. Magnified by weight loss, weight gain or pregnancy, tightening and flattening the abdomen can be difficult and frustrating, with efforts in dieting and exercise achieving limited results, if any. The fact is, excess fat, skin, and tissue in the abdomen is very difficult to shed with diet and exercise.
At CIARAVINO Total Beauty, we can help you achieve a flat abdomen through a procedure commonly called a tummy tuck, or medically, an abdominoplasty. A tummy tuck removes excess skin and fat from the abdomen and also tightens the abdominal wall muscles. The results can transform your life experience – imagine a taut, firm, athletic tummy zone that you feel confident revealing in tight clothing, swimsuits, or in privacy!
What are the rules
about a tummy tuck?
It is important that patients seeking a tummy tuck are healthy, don't smoke, are at a stable, healthy weight and have a BMI under 30. It is also imperative that patients have realistic expectations about what to expect in the procedure, recovery, and results. Thankfully, you don't have to figure this out alone.
Dr. Mohan will guide you every step of the way, starting with a consultation to assess your health, review your areas of concern, and discuss the results you hope to achieve. We will help you determine if a tummy tuck or another procedure could work best to help you achieve your body contouring goals.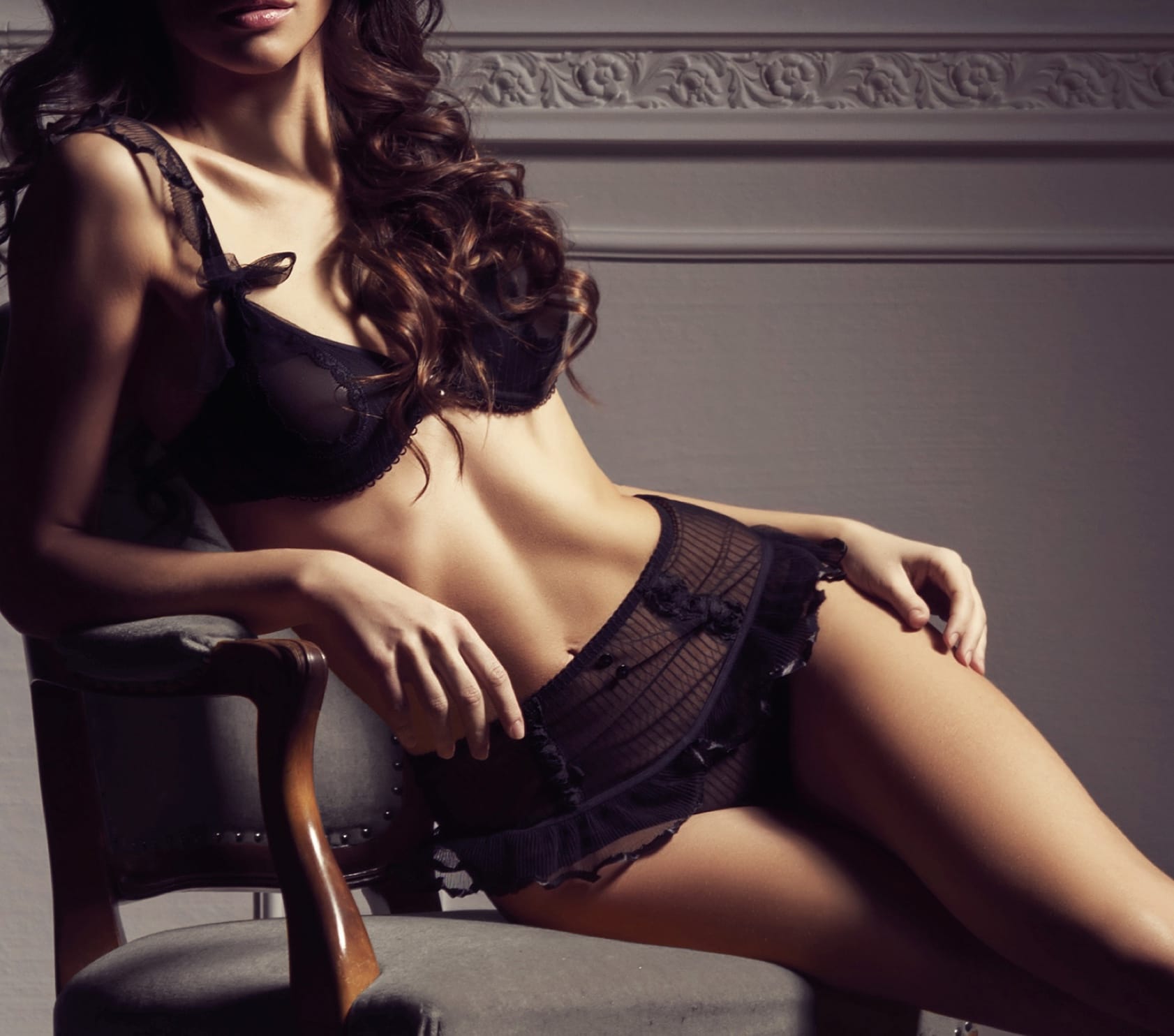 Hear from Dr. Mohan
What is a tummy tuck
surgery like to experience?
Abdominoplasty is performed in an outpatient surgery center or hospital while you are resting under general anesthesia. You will not experience any pain during the procedure, and will awaken after it is completed, resting in a hospital bed, being cared for by a nurse.
Beautiful Results

Patient

Models
Beautiful Results

Before

& After
What happens in surgery?
Every tummy tuck performed by Dr. Mohan involves a custom surgical plan, but generally involves the following steps:
A horizontal incision is made below the bikini line, in a half-moon shape, extending from one hip bone to the other. The incision is placed in that area to limit the visibility of the scar so that it is easily hidden under underwear or a swimsuit bottom.
The abdominal skin and fat below the incision are lifted to the appropriate position and removed.
Sutures are placed internally along the vertical center of the abdomen to tighten and repair the muscles, giving them strength and definition.
An additional incision is placed around the navel to pull down and remove the excess skin and fat in the upper abdomen, and a new belly button is created.
Liposuction may be used to remove fat from the sides of the abdomen and further contour the abdominal area.
Sutures and skin adhesives are used to close all incisions.
Prior to being discharged, small drain tubes may be placed in your abdomen to allow blood and fluid to drain from the surgical area. Bandages will be applied to your incisions and a compression bandage or abdominal binder garment may be worn around your abdomen to limit swelling and provide support to the area to aid in healing.
What is the recovery
from a tummy tuck like?
During the first week following a tummy tuck, you will experience mild pain, discomfort and swelling in your abdomen. This is normal and can be managed with the help of prescription pain medication and by wearing an abdominal compression garment.
During this time, you will need to sleep on your back with your upper body elevated and your knees raised. This position decreases the pressure on the abdomen, internal sutures and incisions to speed healing.
Will I be able to exercise?
While walking is important throughout your recovery, you will need to be cautious when moving for the next six weeks. You have internal sutures, as well as external incisions, that need time to heal. You will need to avoid movements that stretch or strain the abdomen or the incisions. Don't exercise or exert yourself. Be patient and careful—doing so will help you heal properly and get you back to your busy, active life faster. Most patients return to work one to two weeks after surgery; however, a full recovery usually takes six to eight weeks.
What are the risks
of a tummy tuck?
A tummy tuck is a major surgical procedure, yet thousands are successfully performed each year with beautiful outcomes. However, as with any surgery, certain risks and complications are possible.
Although rare, complications from a tummy tuck can include infection, bleeding, blood clots, poor healing or numbness along the incision, changes in skin color, severe scarring, seroma (fluid accumulation) beneath the skin or continual pain in the abdomen.
---
Our practice will discuss all of the risks with you before surgery. After surgery, you will be sent home with care instructions. Following the post-op instructions will help to reduce the chances of complications and ensure a full recovery. If, at any time, you have questions or concerns about how you are healing, please contact the staff at CIARAVINO Total Beauty.
Why choose CIARAVINO Total
Beauty for a tummy tuck in Houston?
Our patients have experienced positive and dramatic results following a tummy tuck. Some patients have combined a tummy tuck with other procedures, such as liposuction or breast augmentation for a total body makeover. If you are interested in discussing what a tummy tuck can do for your figure, call CIARAVINO Total Beauty today at 713.627.1200 to schedule a consultation.
One of the world's leading breast implant surgeons






© CIARAVINO. All rights reserved.