See Your Skin Like Never Before.
Visia Skin Complexion Analysis provides our patients with a detailed evaluation of the overall health of their skin. Based on the findings of the Visia photo assessment a personalized skin care treatment plan will be developed.
---
How will the process work?
During your complimentary skincare consultation, our Nurse Aesthetician, Tammy Wolf, will guide you through the quick and pain-free Visia procedure.
Once complete, she will review the results of the analysis with you and work to develop your individualized treatment plan to help you achieve your skin care goals.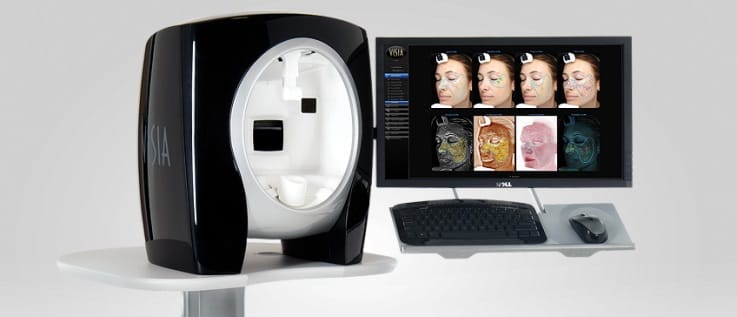 What does Visia do?
The Visia system evaluates eight skin features of the skin that are largely invisible to the naked-eye. Including spots, pores, wrinkles, texture, red areas, brown spots, uv spots, and porphyrins. It also has the ability to show you the future of your skin health as you age.
How do I get started?
If you are interested in learning more about the health of your complexion, schedule a complimentary consultation today! 713.627.1200
One of the world's leading breast implant surgeons






© CIARAVINO. All rights reserved.