CoolSculpting is a safe and effective way to reduce excess fat from areas that are resistant to diet and exercise. The non-invasive treatment can be used to address fatty areas by reducing the volume of fat cells in the target treatment area. CoolSculpting contours and improves your overall body shape.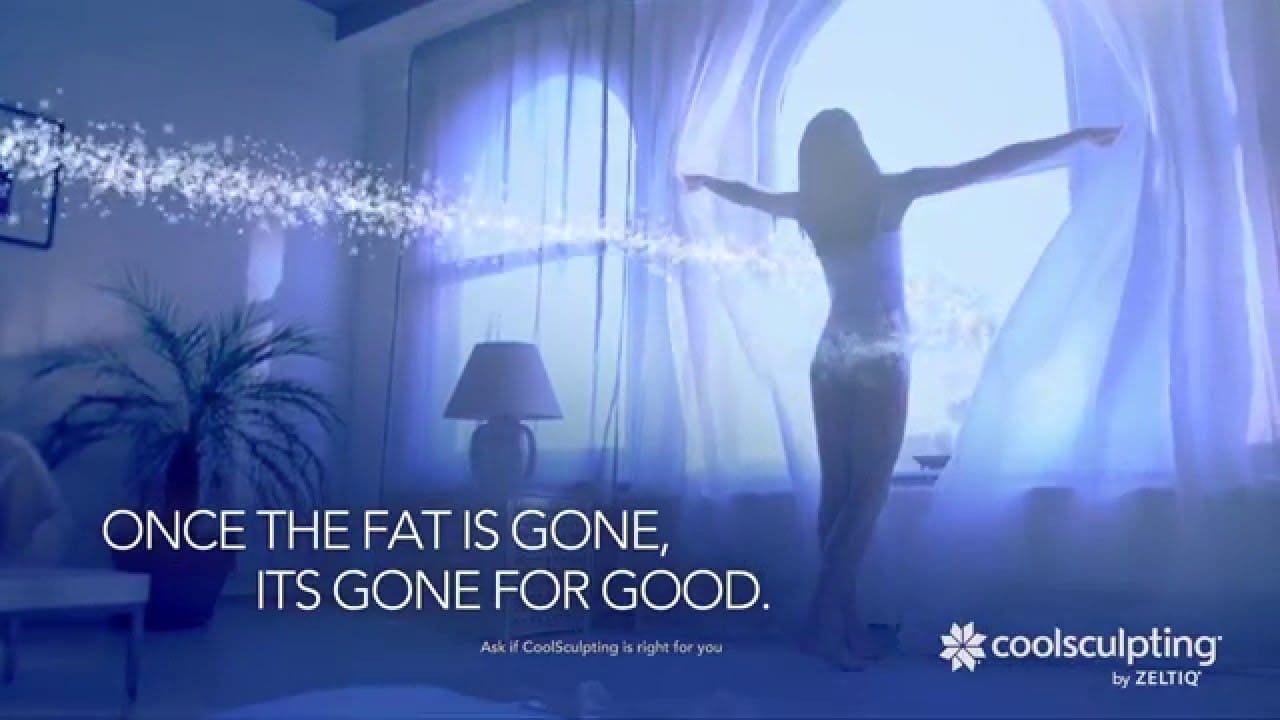 When fat resists
your best efforts
Do you exercise and eat right, but can't seem to get rid of pockets of unwanted fat? Do you want to trim down a certain area of your body but don't want to go through the invasiveness or downtime that accompanies liposuction?
Our staff at CIARAVINO Total Beauty in Houston are pleased to offer you CoolSculpting—a revolutionary, non-invasive, nonsurgical procedure that freezes away unwanted fat and allows you to immediately return to your busy life, with no downtime or recovery time required.

What is
CoolSculpting?
CoolSculpting is the only FDA-approved controlled cooling device that uses a process called Cryolipolysis™ to freeze and reduce fat cells on the upper arms, inner and outer thighs, sides (flanks), abdomen, and even the chin.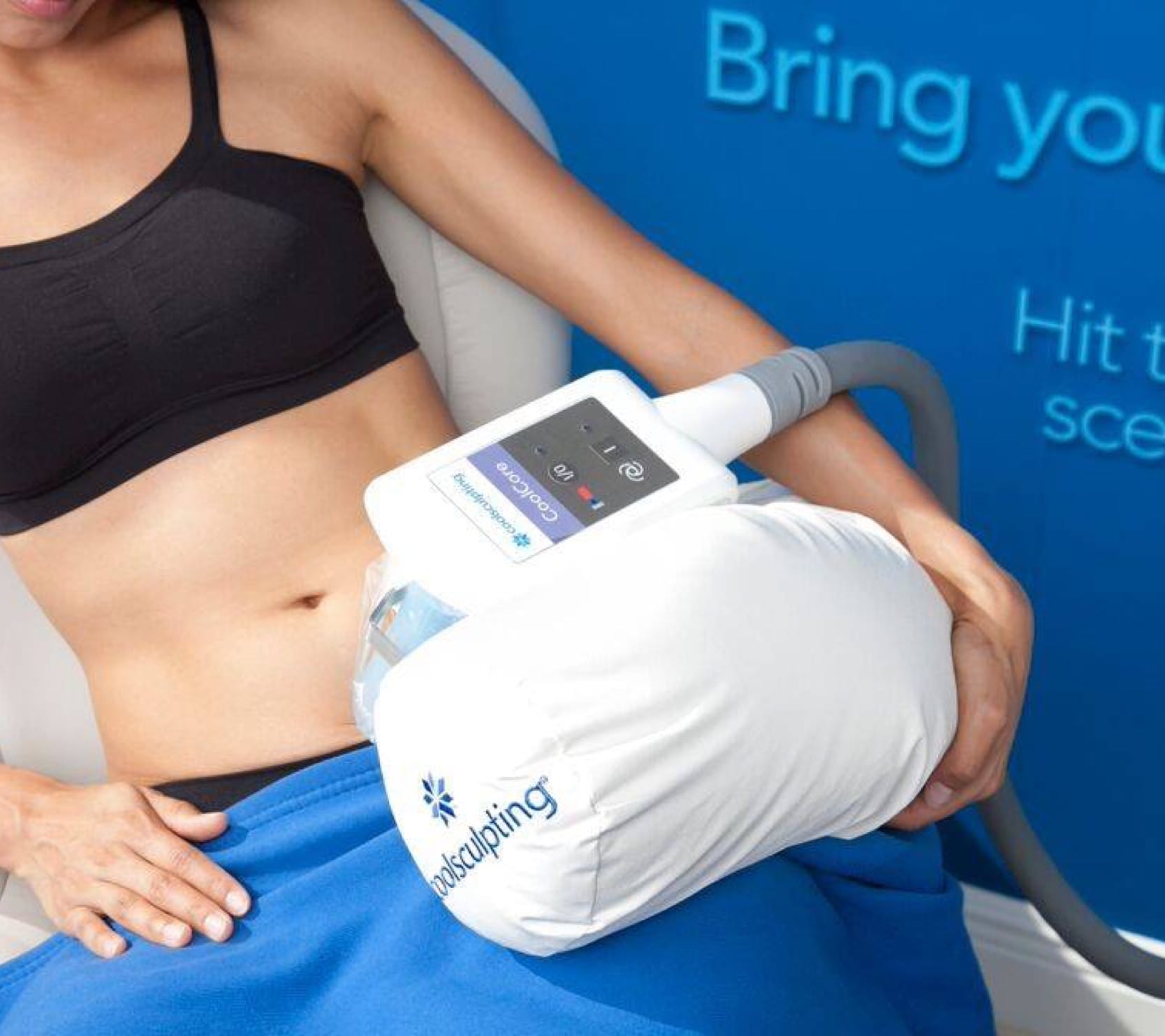 When can I expect to
see more contoured results?
For anyone in the Houston area, CoolSculpting can provide dramatically slimming and smoothing results in just a few weeks.
---

How does
CoolSculpting Work?
CoolSculpting works by freezing and killing fat cells through controlled cooling, without harming surrounding tissue. To freeze fat cells, an applicator is attached to the treatment area. The skin and fat in the area are suctioned into the applicator, and two cooling panels hold the skin in place while the device delivers controlled cooling.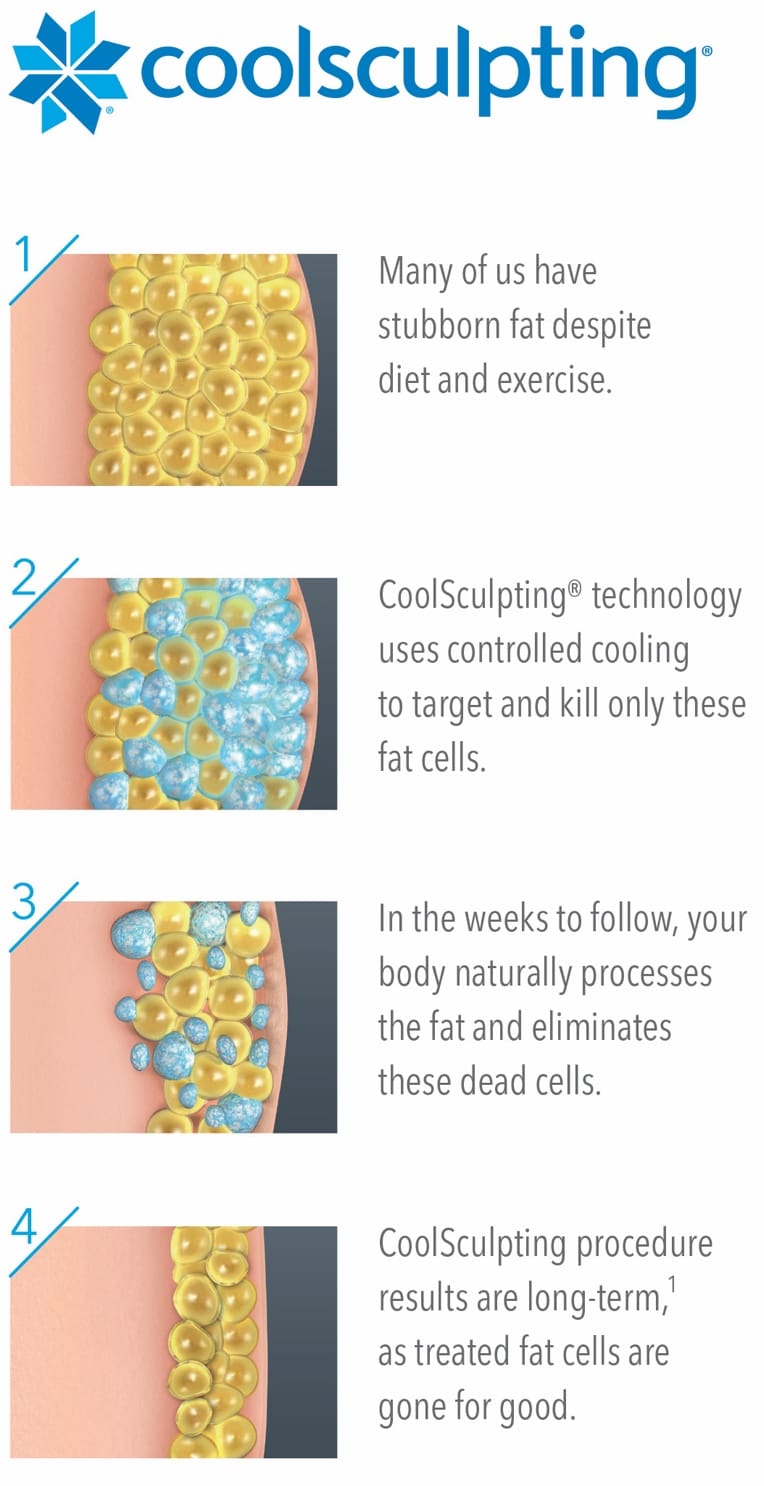 Disrupted fat cells enable a
more slimming and pleasing look.
The science behind CoolSculpting is that fat cells are very sensitive to cold temperatures. As a result of this sensitivity, exposing fat cells to controlled cooling freezes them and causes cellular disruption to the point that the fat cells can no longer function properly. This leads to their collapse and death. The dead fat cells will not migrate to other parts of the body; instead, the body will absorb the dead fat cells over time and flush them out of the body.
CoolSculpting keeps you
looking your best without

risk to surrounding tissue.
Another piece of the science behind CoolSculpting is that fat cells freeze at a warmer temperature than other tissues. This knowledge is invaluable because it allows fat cells to be frozen during treatment without damaging surrounding tissue. This is one more component that makes CoolSculpting a safe and effective treatment for unwanted fat.
---

Benefits of CoolSculpting.
In addition to looking better and feeling more confident, CoolSculpting offers a variety of benefits to patients:
Nonsurgical
Non-invasive
No needles or incisions
Used simultaneously on multiple parts of the body or scheduled one after the other on the same day
Alternative to more invasive procedures such as liposuction
Reduces the number of fat cells in the treatment area
Requires no recovery time or downtime
Provides visibly slimming results
---

What can I
expect during my

CoolSculpting

treatment?
On the day of your CoolSculpting treatment, a member of our staff will review your health history, discuss your concerns, listen to your goals and confirm the treatment plan with you.
You will sit in a comfortable position with the treatment site easily accessible. A thin gel pad is placed on the treatment area to protect the top layer of skin from becoming too cold.
The applicator is applied to the gel pad, the machine is turned on, suction draws the treatment area into the applicator, and controlled cooling begins.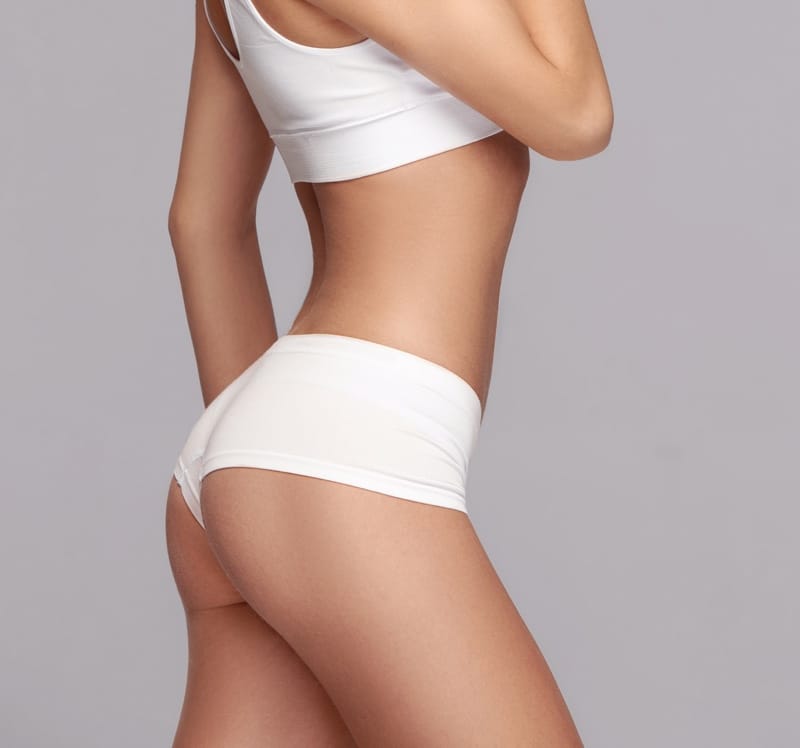 Sit back and relax
during your treatment
It is normal for your skin to feel pinched or pulled from the suction, as well as cold and tingly in the beginning. After the first five minutes, the area becomes numb, and patients typically don't feel anything for the remainder of the treatment. Most patients are comfortable enough to relax, work, read or rest for the next 35 -60 minutes while CoolSculpting treats their unwanted fat.
What can I expect immediately following
my CoolSculpting treatment?
After the desired treatment time, the machine is turned off, and the applicator and gel pad are removed. Your treatment ends with a vigorous massage of the treatment area. This helps to break up the frozen fat cells and encourages their removal from the body.

No lengthy recovery slowing down your active lifestyle.
Herein lies the beauty of CoolSculpting—there is no recovery period or downtime after treatment. There are no exercise or activity restrictions following your treatment, and you are free to go about your normal activities. The treatment is non-invasive and nonsurgical, which means that you can go back to your day-to-day routine immediately.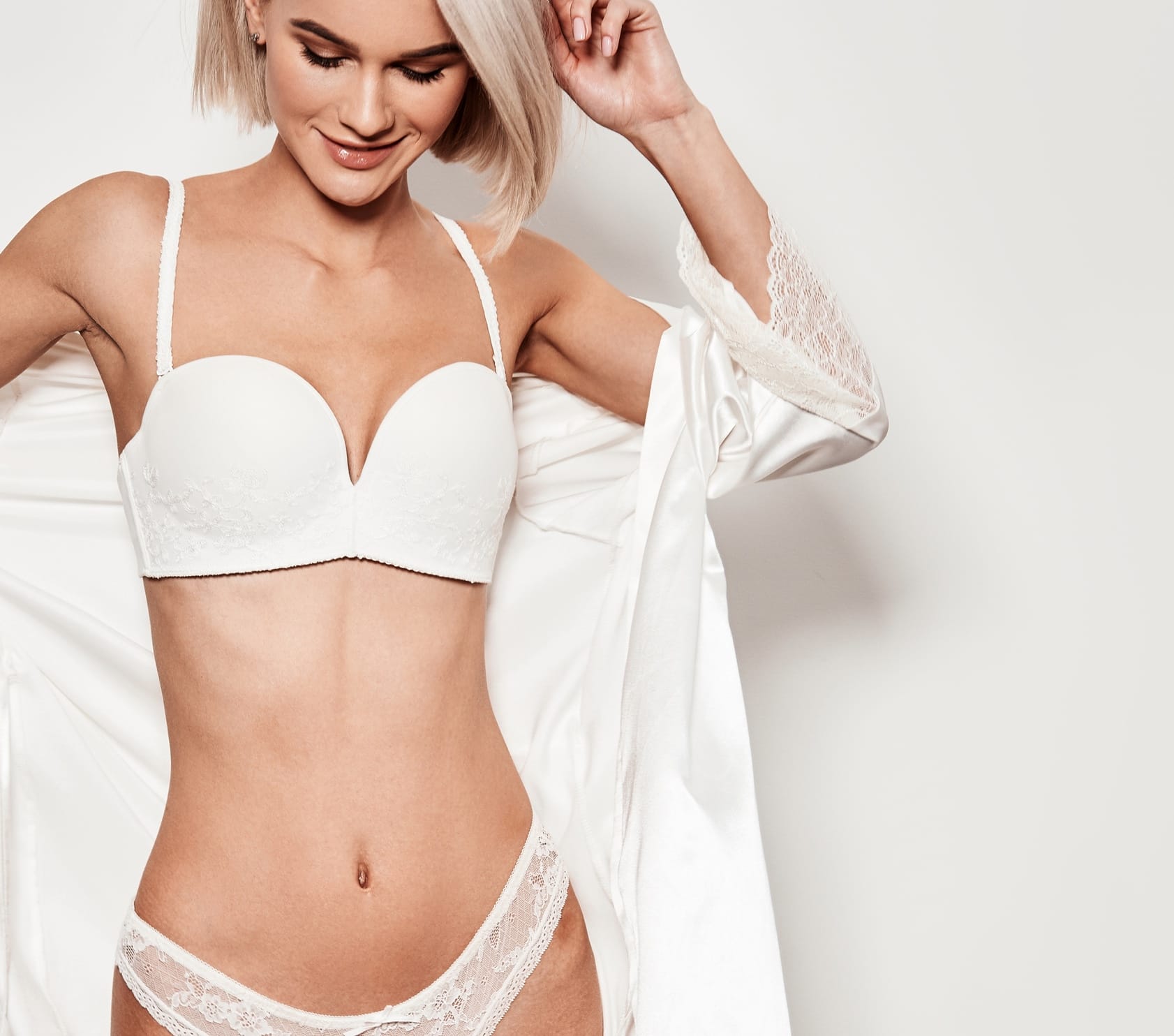 CoolSculpting is the perfect lunchtime treatment
Some patients have a treatment over their lunch hour and return to work afterward, with no one the wiser.
---

What
CoolSculpting

side effects

should I expect?
Keep in mind that you may experience some side effects following your CoolSculpting treatment. They are usually mild and temporary and can include redness, swelling, bruising, tenderness or skin sensitivity at the treatment site. While these side effects are normal if you have questions or concerns at any time call CIARAVINO Total Beauty and our staff will be happy to help you.
---

Men and Women in Houston

Can Benefit from CoolSculpting

It is essential that you discuss any chronic health issues or pre-existing conditions with our team during your consultation. Your safety and wellbeing are of utmost importance, and we will guide the course of treatment that is recommended for you.

CoolSculpting can rejuvenate the appearance of many, but as with any procedure, there are certain requirements in achieving a successful outcome:
You are within 30 pounds of your ideal weight
You have specific areas of stubborn subcutaneous fat that has been resistant to exercise or dieting
You are not pregnant, breastfeeding or plan to become pregnant
You are healthy—CoolSculpting is not recommended for patients with certain health issues, such as cryoglobulinemia, cold agglutinin disease or paroxysmal cold hemoglobinuria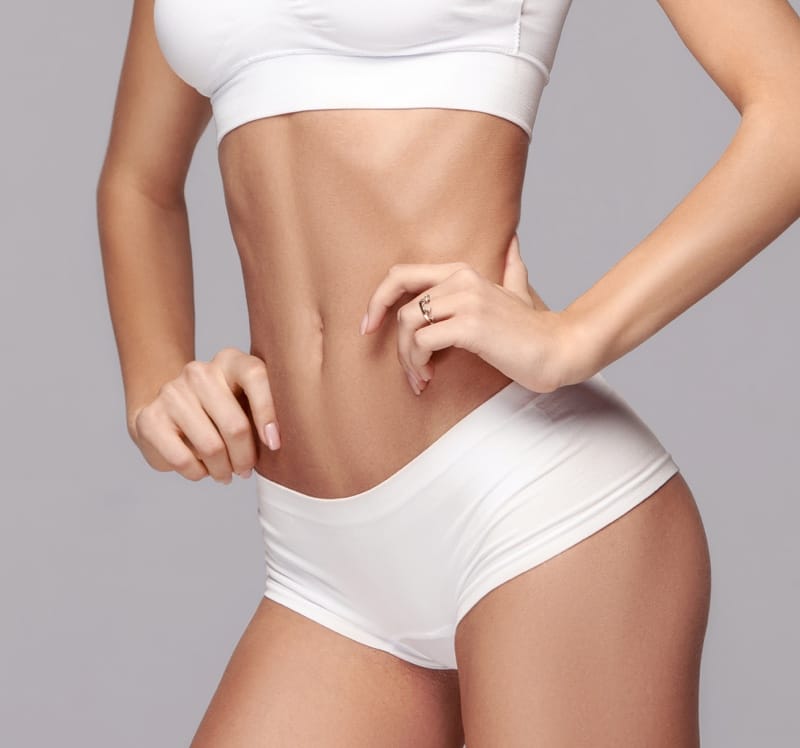 Beautiful results are
worth the wait.
The key to CoolSculpting is patience, and the results are worth the wait. Because the fat is naturally reduced by the body, most patients begin to see changes in the treatment area approximately three weeks after their CoolSculpting treatment.
Twelve weeks after treatment, you can expect a significant reduction in the appearance of cellulite and fat, as well as a noticeable flattening of the treatment area. These improvements will continue, with optimal, dramatic results achieved by six months post-procedure.
---

How many
CoolSculpting
treatments are recommended?
As with any treatment or procedure, results vary by patient and are influenced by the size and location of the treatment area. While many patients only need one CoolSculpting treatment to remove unwanted fat from smaller areas such as the chin or back of the arms, occasionally additional treatments are recommended for larger areas such as the abdomen, or parts of the body that have higher fat concentrations.
---

How long can I expect my
results to last?
Results from CoolSculpting are considered long-lasting because, over time, your body naturally removes the dead fat cells. In contrast, when you diet and exercise, your fat cells become smaller; however, they do not die, nor are they reduced from the body. You can change your body, but you cannot create fat removal results with diet and exercise alone.
What happens if I gain

weight after my treatment?

It is important to note that having a CoolSculpting treatment does not prevent you from gaining weight. You could see unwanted fat accumulate in previously treated areas. If your weight fluctuates the remaining fat cells can get larger.

Maintaining a stable, healthy weight is critical to the permanency of your CoolSculpting treatment. Some patients find that having CoolSculpting motivates them to make healthier lifestyle choices, and thus they find it easier to maintain a stable weight.
---
Rejuvenation treatments at
CIARAVINO Total Beauty will leave

you feeling your best.

CoolSculpting is just one of many fat reduction procedures available to you at CIARAVINO Total Beauty in Houston. Scheduling a consultation with our practice is the best way to determine which procedure would give you optimal results.

They will listen to your concerns, discuss your options and suggest a treatment that is best suited to meet your goals. To learn if CoolSculpting is right for you, call CIARAVINO Total Beauty today at 713.627.1200.
Beautiful Results

Patient

Models
Beautiful Results

Before

& After
One of the world's leading breast implant surgeons






© CIARAVINO. All rights reserved.