Breast augmentation surgery, technically called augmentation mammoplasty, is a surgical procedure performed to increase breast size by placing breast implants beneath the existing breast tissue, or below the chest muscles. Breast augmentation can also be performed with natural fat transfer for a subtle increase in cup size.
---
Ciaravino Total Beauty: Houston's
acclaimed breast

augmentation surgeons.
Houston breast augmentation surgeons Dr. Ciaravino and Dr. Mohan are recognized as being among the top cosmetic breast surgeons in the nation. Each year Dr. Mohan performs several hundred breast procedures including breast augmentations, lifts, and revisions of previous surgeries. Several of their patients are models who have appeared in Playboy, Maxim, FHM, and other top beauty and fitness magazines.
Your journey to beautiful
breasts starts here.
Please contact our Houston breast augmentation surgeon or call today to schedule your complimentary consultation. Dr. Mohan serves the Houston and Sugar Land, Texas areas, as well as patients from around the world.
---
Beautiful breasts…
it starts with technique.
Dr. Mohan's precise breast augmentation technique uses tiny incision and specialized instruments that allow for accurate implant placement with minimal swelling and no bruising.
There are no bandages or sutures to remove. Patients can now achieve beautiful natural-looking breast with an easy, comfortable recovery. Sound unbelievable? Believe.
Gentle surgical technique
for a faster recovery,

with less bruising.

Dr. Mohan uses an advanced surgical technique that involves shorter incisions, less trauma to surrounding tissue, and pain medication placed around the implant that keeps you comfortable during the early stages of healing.
No worries about drainage tubes or other unpleasant side effects – your breast augmentation in Houston will be smooth, fast, and bring a superior outcome.
---
Why not have your breast augmentation performed by a breast augmentation surgeon who is considered to be among the finest in the nation? Enjoy the benefits of beautiful breasts without the stress – and results that give you confidence in your figure.
What type of breast
implants should I choose?
With many sizes, shapes, and levels of projection available in both saline and silicone, choosing the right implants – for you – is a critical factor. Your implant options include silicone and saline, each of which have benefits. The weight, size, width, projection and feel of the implant make a difference in your quality of life, and satisfaction with your new breasts.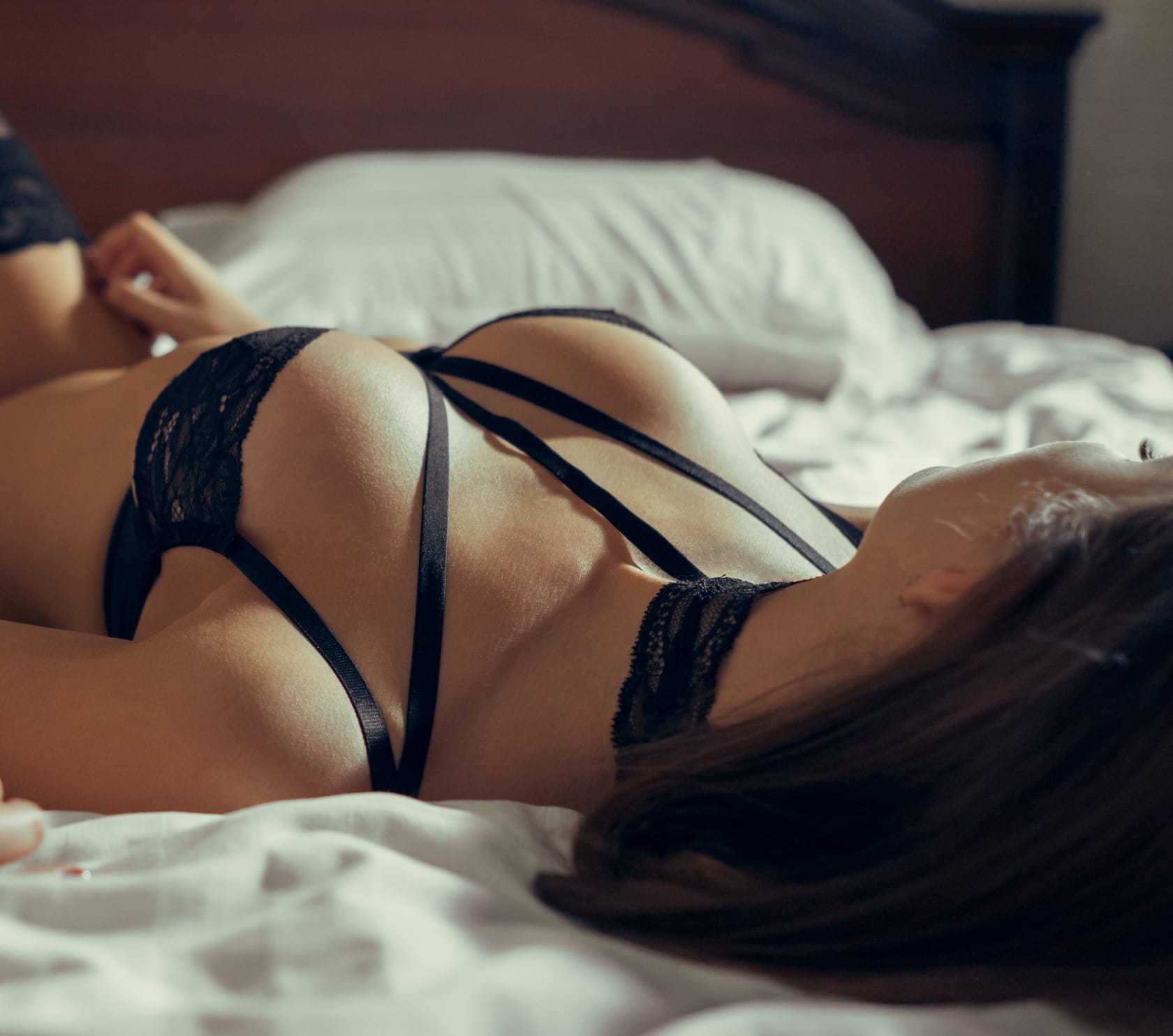 What is my first step
to a more beautiful body?
Your first step is a consultation with our team. One of the most critical parts of a successful breast augmentation is defining your goals. Your private consultation gives you the opportunity to narrow down the options by viewing images of real-world patients who have undergone the transformation.
Bring any images from magazines or other sources that reveal the look you are hoping to achieve. Call us for a private consultation about achieving larger, perfect breasts with a custom breast augmentation surgery.
Why choose Dr. Mohan
for breast

augmentation in Houston?

Undergoing breast augmentation is a big decision – and you want the results to be as you envision and improve your confidence and quality of life.
The experience, technique, and artistic eye of your surgeon is arguably the most critical point in a successful augmentation. Dr. Kriti Mohan is recognized as being among the top breast augmentation surgeons practicing in the USA, and a leader in the field.
---
Dr. Mohan has performed many breast augmentations, and has developed specialized surgical techniques to limit scarring, bruising, and other unpleasant parts of recovery, such as the need for surgical drains, heavy bandages, and a long recovery time.
Why not get the breasts you want under the care of a leader in the field of breast augmentation surgery?
Breast Augmentation Basics
Breast augmentation is a cosmetic surgery procedure designed to improve the size and shape of the breasts. The surgery is also referred to as breast enlargement, breast enhancement and in casual conversation, may be called a boob job.
According to the American Society of Plastic Surgeons, over 300,000 women a year undergo breast augmentation, making it one of the most commonly performed plastic surgery procedures today. Dr. Mohan is recognized as a leading Houston breast surgeon, with a very high rate of patient satisfaction, due to their ability to tailor augmentation to the unique body proportions and desired results of the individual woman. After breast implant surgery, most of our patients are thrilled with their lovely, enhance figure and enjoying greater confidence and self-esteem.
---
Should I undergo breast augmentation?
Women make a choice to undergo breast augmentation for a variety of personal reasons. For some, they have never been fully satisfied with the size of their breasts, and they make the decision to create the curves they always wanted. Others may discover the shape of their breasts changing over time and choose to undergo breast augmentation to restore a perky, youthful figure. Breast augmentation is a solution for the following personal body concerns:
Breasts that are disproportionately small in relation to the rest of the body features
Breasts that have lost volume through pregnancy, breastfeeding or the aging process
Breasts that are asymmetrical in either size or shape, or both
Breasts that do not have sufficient fullness on the upper breast (upper pole) to create a sensuous cleavage
Women who want additional volume in the breasts to make them feel more feminine or attractive
Breast enhancement –
you have options.
When deciding to undergo breast augmentation, there are several issues to consider, including:
Types of breast implants
Most breast implants are made of a silicone shell filled with either saline (sterile salt water) or silicone gel. While women from all age groups are eligible for breast augmentation, the Food and Drug Administration (FDA) stipulates that potential patients must be 18 years or older for saline breast implants and at least 22 years old for silicone breast implants. Both types of implants have their potential benefits and drawbacks, so there is no one right implant for every woman. Dr. Mohan will help you choose the best implants for you based on the amount of breast tissue you currently have and the results you hope to achieve.
Implant size and shape
Implants come in both round and teardrop (anatomical) shapes, as well as a wide range of sizes. The array of options allows us to fully customize your procedure to your body to achieve beautiful and natural results. Dr. Mohan will help you choose the size and shape of your implant to produce the precise results you want. Keep in mind bigger implants do not always yield the best result, but she will ensure you receive the fullness you desire while maintaining a natural, proportionate appearance.
Incision location options
Incisions for breast implants can be made beneath the breast, along the crease or within the pigmented area surrounding the nipple, known as the areola. No matter which incision placement is selected as appropriate for you, our practice has perfected their surgical techniques to minimize the size of the incisions and the residual scarring.
Implant placement options
Implant placement may vary, patient to patient, based upon the quantity of natural breast tissue, type of implant, and the patient's wishes regarding breast size, shape, and projection.
Subglandular
Implants may be positioned on top of the pectoral (chest) muscle underneath the breast tissue, known as subglandular placement.
Submuscular
A pocket for the implants can also be made underneath the breast tissue and a portion of the pectoral muscle, which is referred to as submuscular placement. Like other choices in breast augmentation, the decision between subglandular and submuscular positioning will depend on different factors, including the natural breast tissue a patient has, the type of implant used and her personal preference.
3D imaging: Visualizing
your new breasts before surgery
Your surgeon and our staff will discuss all these variables with you at your consultation to ensure you are entirely comfortable and well-informed going into your surgery. We also provide Vectra 3D imaging to help their patients "see" their results before the procedure takes place. With their extensive experience in breast enhancement procedures, they are extremely well-qualified to help you make all the decisions necessary to achieve your aesthetic goals.
The breast
augmentation procedure
Dr. Mohan performs breast augmentation on an outpatient basis, under general anesthesia or IV sedation. During the surgery, she will carefully create incisions so that visible scarring afterward will be minimal.
Through the incision, Dr. Mohan will create a small pocket in which the implant will be placed. Silicone implants come prefilled, so they are set into the pocket and left there, while saline implants are filled with the sterile liquid once they are in place.
Why choose Ciaravino
Total Beauty for breast augmentation?
When it comes to breast augmentation, you cannot be too careful when it comes to choosing an experienced, highly-skilled plastic surgeon to perform your procedure and achieve the best possible results.
Dr. Mohan perform hundreds of breast enhancement surgeries every year, with the expertise and experience necessary to produce a natural, beautiful outcome for all their patients.
---
Our team will take ample time with you to ensure you are comfortable with your decision and feel well-cared for throughout the process. If you are interested in breast augmentation and you are in the Houston or Sugar Land, Texas area, please contact CIARAVINO Total Beauty at 713.627.1200 to schedule your complimentary consultation today.
Beautiful Results

Patient

Models
Beautiful Results

Before

& After
Surgical Technique
While breast augmentation continues to hold the top spot as one of the most performed plastic surgery procedures in the U.S., some women remain hesitant to move forward with this treatment due to concerns over the level of discomfort involved and the need to schedule an extended recovery period.
---
Advanced surgical technique for
breast augmentation
You will be delighted to discover that our practice offers unique surgical techniques and specially-designed instruments that allow them to perform this surgery in a precise and gentle manner. This approach makes for a more pleasant surgical process overall, with a quicker recovery process and a superior outcome. There are many good reasons why thousands of women have chosen Ciaravino Total Beauty for their breast enhancement surgeries.
Not all surgeons are
equal in surgical technique.
Many surgeons offer breast augmentation in their practices, but not all processes are created equal. When you choose Dr. Mohan for your breast enhancement, you can rest assured the procedure will be as minimally-invasive and efficient as possible, providing you with the best surgical experience and the most comfortable recovery process.
What is the procedure?
Step one: Anesthesia
Your breast augmentation procedure will be performed under general anesthesia or IV sedation, ensuring you are comfortably asleep throughout your operation.
Step two: Incisions
Your surgeon will create a small incision either in the natural crease underneath the breast or around the pigmented area surrounding the nipple, called the areola. When saline implants are being placed, the incisions needed are less than one inch long, which is half the size used by most surgeons. Silicone implants require a longer incision, but the instruments they use for inserting these implants minimizes the length those incisions as well.
Step three: The surgical pocket
Once the incision is created, your surgeon makes a space or pocket that allows for the insertion of the implant. This pocket may be positioned underneath the breast tissue and on top of the chest muscle (subglandular placement) or underneath the pectoral muscle (submuscular placement). Saline implants are filled with a sterile liquid once they are in the pocket. Silicone implants come prefilled, so they do not require filling after placement.
Step four: Closing the incisions
with dissolvable sutures
After your surgeon has placed the implants in their proper position, she or she will ensure they are the correct size, shape and symmetry. Incisions are closed using tiny, dissolvable sutures that minimize scarring and do not require further attention after surgery.
Step five: Your augmentation is
complete – in less than an hour.
A small gauze dressing is applied over the incision, and a surgical bra is placed to hold the breasts in their position and increase your comfort level after surgery. The entire operation should take less than one hour to complete.
Find out more about
our advanced breast

augmentation procedure.

Dr. Kriti Mohan and our staff will be happy to go over these features with you in more detail at your initial consultation.
We want every woman who comes to Ciaravino Total Beauty to feel comfortable with their decision to undergo breast enhancement. When you choose Ciaravino Total Beauty for your breast procedure, you can rest assured we are committed to the highest level of care and the best possible outcome.
---
At Ciaravino Total Beauty, we perform hundreds of breast augmentation procedures every year with superior results and highly satisfied patients. To discuss your breast augmentation options, please contact Ciaravino Total Beauty at 713.627.1200 to schedule an initial consultation. Our office serves the Houston and Sugar Land, Texas area, and sees patients from across the country and around the globe.
Proper Implant Placement
If you are interested in breast augmentation, you have options in where the breast implants are placed in your chest. Our board-certified plastic surgeon uses both submuscular and subglandular placement when performing breast augmentation.
---
Submuscular
vs. subglandular

implants placement

There are advantages to each method and depending on your anatomy, including factors such as muscle thickness, original breast size, and skin thickness, we will help you decide which method of placement is right for you.
Subglandular breast
implant placement
Subglandular breast implant placement places the implant in front of the chest muscles and behind the breast tissue. This method is normally recommended for women who already have relatively large breasts, otherwise there is a risk of the top edge of the implant being more visible. There is also a slight risk of rippling. Subglandular placement is also useful in patients who have a small to moderate degree of breast droop or excess skin.
Submuscular breast
implant placement
Submuscular or sub-pectoral placement involves placing the breast implant underneath the chest muscle. In most cases, the muscle covers approximately two-thirds of the implant. The lower third of the implant is covered by the facia and breast tissue. Subpectoral placement is generally preferred for women with very small breasts or thin skin, as the additional coverage of the muscle will make your breasts appear more natural and reduce the chance for rippling. While Dr. Mohan's surgical technique will dramatically reduce your recovery time, getting your implants placed below the muscle will still take longer to recover from than a sub-glandular procedure.
Meet with us.
If you live in the Houston, Texas area and you are interested in finding out more about breast implant placement options, please contact Ciaravino Total Beauty to schedule a consultation.
The day of your surgery
You may brush your teeth.
Do not wear make-up.
Wear a top that zips or buttons, comfortable pants without any metal on them, and flip flops or slip on shoes.
Do not wear jewelry. Remove piercings if possible.
Do not bring money or valuables, except for hospital payment.
Bring your surgical bra or compression garment.
Report to surgery at your designated time. Usually one to two hours before the procedure.
Have your prescriptions filled and bring medications with you (office surgery only).
After surgery, we recommend that you eat a light meal (whatever you prefer), drink plenty of liquids, take medicine as prescribed, and relax.
If you have any questions about these pre-op instructions, please contact Houston-area plastic surgery office Ciaravino Total Beauty for an initial and free consultation.
After Breast Surgery
It is important that you are comfortable after your breast surgery procedure. While it will take a little while before you are back to your regular schedule, there are certain things you can do so that your post-op healing goes as well as possible. If you have any questions or concerns about your breast augmentation procedure, contact Ciaravino Total Beauty as soon as possible.
---
Your recovery details
Schedule:

Your follow-up appointments will be at approximately 1 week and 3 months after surgery. This may vary for out-of-town patients.

Activity:

Take it easy for the first few days following surgery. You may resume light activities such as walking or light lifting (under 20 lbs.) as you feel comfortable. Avoid aerobic activities which raise your heart rate for the first 4 weeks. At 4 weeks you may exercise at 100% intensity. I recommend not doing exercises which use your chest muscles (such as push-ups or bench press) as this could shift the implants. You may drive when you feel capable but not under the influence of pain medication. Sex can be resumed at your discretion (gentle on the breasts). Most patients return to work within a few days.

Medications:

Once you are home, eat something light (whatever you prefer) and begin taking your medication as prescribed (see instruction sheet).

Bra:

After surgery, you will be placed in a surgical bra which you should wear for the first two weeks. You may remove this occasionally during the day to massage. After this you may switch to bras of your choice. Look for one that is comfortable and gives good support. Underwires are OK. It is extremely important that you wear a good support bra to help your breasts maintain their shape over time and we also recommend always wearing a light supportive top to sleep in.

Incisions:

After two weeks remove the tape from your incision and begin applying Scarfade gel. There are no sutures to remove, they will dissolve over time.

Bathing:

Try and keep the tape on your incisions dry for the first two weeks. It is OK if the tape gets a little damp. Shower to your back but do not soak in the tub or pool water.

Massage:

Begin after your follow-up visit. The goal is to move the implants to prevent capsular contraction and keep the breasts soft.
What is recovery from
breast augmentation like

to experience?

Initially, the implants will seem high and tight. A moderate amount discomfort is to be expected for the first few days. This will improve daily. It is not unusual for the two breasts to differ in how they look, feel, and settle in the early phase.

Be patient. Don't expect much change the first week. By the second week they start to soften and by three months they are usually settled.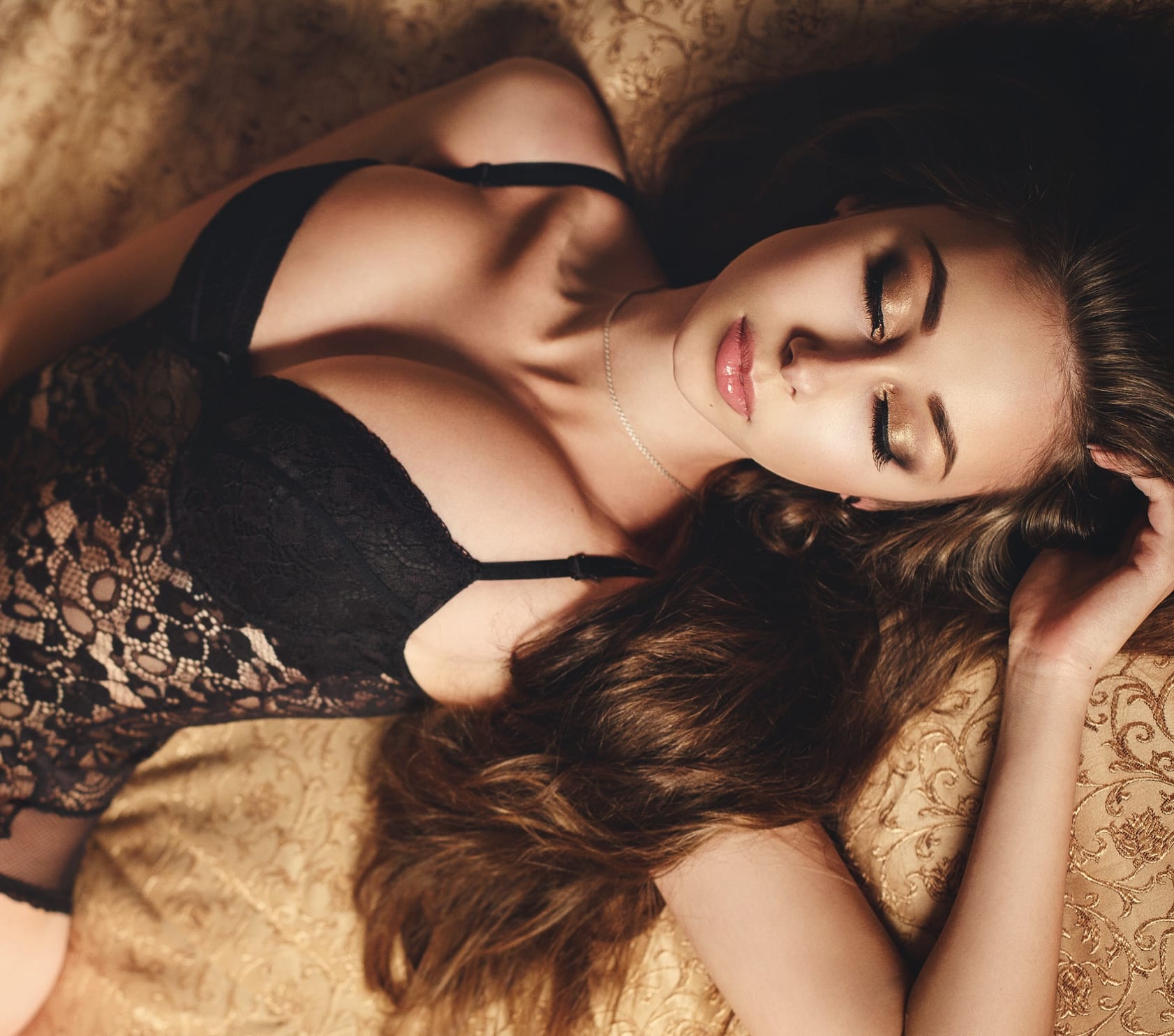 Watch for warning signs
Be aware of any warning signs, including:
Excessive swelling or severe bruising on one side
Extreme redness
Fever over 102
Call our office immediately if you experience any of these symptoms.
Find out more.
If you have any questions that have not been answered here or would like more information about what to do after breast augmentation surgery, please contact Ciaravino Total Beauty for a consultation.
One of the world's leading breast implant surgeons






© CIARAVINO. All rights reserved.