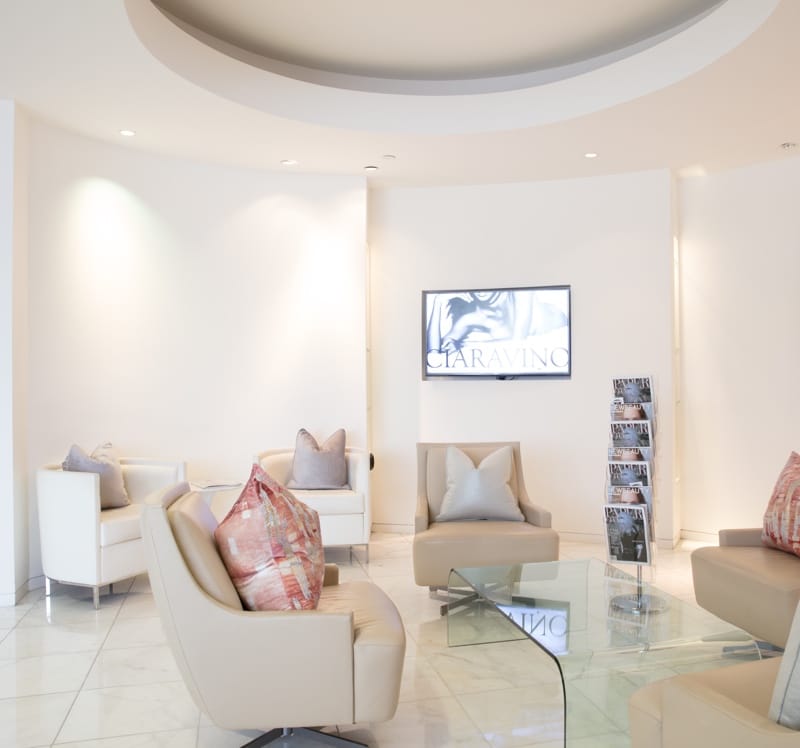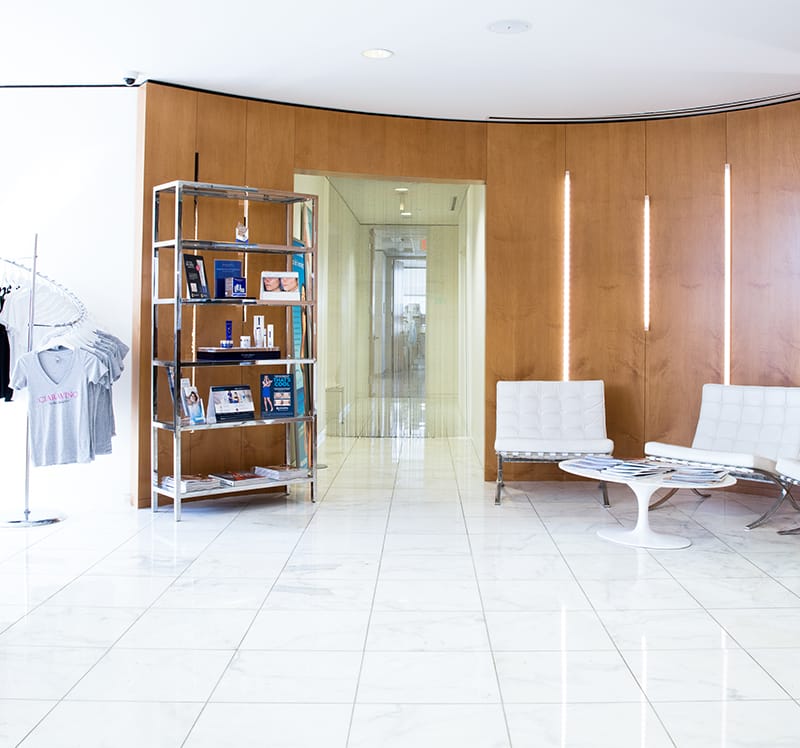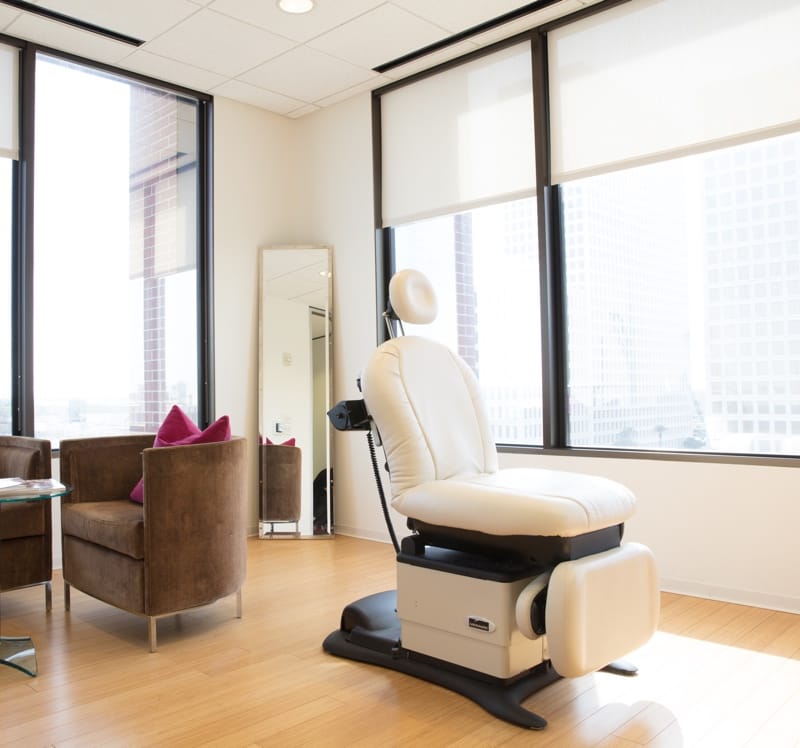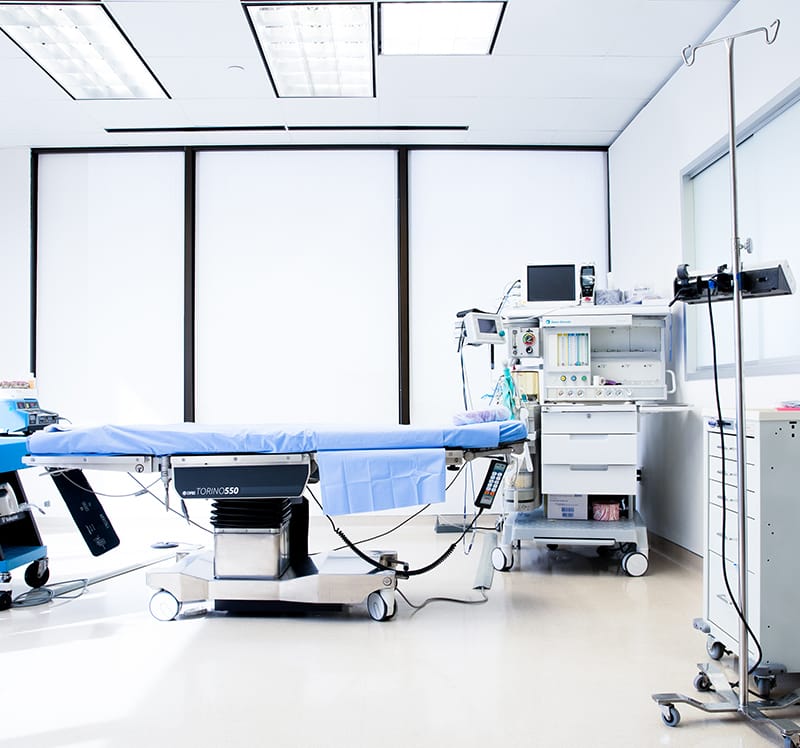 Our Facility
CIARAVINO Total Beauty is a one-stop shop for all your surgical and non-surgical aesthetic needs. Dr. Ciaravino is renowned for his extensive experience and expertise in breast augmentation, earning him the nickname "The Breast Doc" from his patients. However, he is also the surgeon of choice in the Houston area for all types of body contouring, skin rejuvenation and facial enhancement as well. His quest for the latest techniques and procedures ensures his patients receive results-driven treatment in a safe and pampering environment within our four distinct practices:
The physician took the time to understand what I wanted out of the surgery and he is very knowledgeable and professional. The Staff is kind and supportive and the office is clean and comfortable. My overall experience was wonderful and I will highly recommend ya'll to everyone! The doctor took the time to listen to what I wanted from the procedure and worked with me to find the perfect size. The doctor explained why the size would be perfect based on my chest cavity and it was perfectly correct!
The staff and Dr. Ciaravino are very friendly and knowledgeable. They made me feel very comfortable before and after my procedure. Everyone in the office is very friendly and professional. I did not have to wait very long and answered all of my questions. Dr. Ciaravino's expertise and advise was greatly appreciated and very happy with the results!
Dr Michael Ciaravino is a Magnificent Surgeon!! Honest, knowledgeable, caring with excellent bedside manners. I have been his patient for several years and I will never go to another doctor. I am so happy with my recent Breast Augmentation! My recovery has been easy, and I feel great ! Thanks to Dr. Ciaravino and his Amazing Team who made my experience be a terrific one ! I can't say enough good things about the amazing Ciaravino Girls ! Thank you beautiful ladies for being there for me.
Very professional staff. The doctor made every visit comforting and he's clearly great at what he does. Love the end results, 2 days after the procedure I was feeling great! No pain, no bruising, everything was awesome!
EVERYTHING! The look, the ease of transitioning back to "normal", the care….EVERYTHING! The doctor and staff are AMAZING! He and his staff were very attentive to my questions and needs and always made me feel at ease. I have already referred three people to him!
Information was explained clear and concise. I felt prepared in every aspect on what to expect and how to handle myself during the recovery process. The recovery went as explained and I had minimal discomfort. I am loving my results, the whole process was wonderful!
The accessibility of the staff after my procedure to answer questions I had was phenomenal. The results are amazing, I couldn't be happier! The staff and Dr. C are all very knowledgable and very helpful. Dr. C did a fantastic job with my procedure and I am excited to see the final results once I am completely healed.
The staff was very friendly and helpful through the entire process. My results are exactly what I wanted and asked for as far as size and shape with a more natural look.
Doctor Ciaravino gave me exactly what I wanted. I love the way my breasts look. His assistants were very knowledgeable, helpful and extremely nice! I love the way my breasts look. I wanted natural and that's what Doctor Ciaravino gave me.
Dr C's office and staff are first class. Always kind, helpful and considerate. Each time I go in, it feels like going to see friends! I had abdominoplasty and breast augmentation. I love my body! Could not ask for better results!
From the first consultation to my last post-op app I have been so happy with everything. Dr Ciaravino and his staff have always made me feel super comfortable. I will be going back for any cosmetic procedures I need in the future!
Friendly staff and environment. Dr. Ciaravino was very thorough about explaining the risks and possible complications of the surgery and how to prevent them. Other than what I had researched about him prior to my consultation, I knew he'd be the perfect doctor to perform my surgery because of his bedside manner skills! Down to earth and doesn't make you feel like a number. He addresses your concerns and took the time to explain my questions.
Everyone from the CSM to the nurse who has been on staff for 8 years. Everyone made my husband and I feel very welcomed and comfortable. Didn't feel pressured and the staff was very informative!
Nadia helped explain every single thing I would need to know in such detail, I felt that I knew exactly what I was getting into. She is so sweet and kind I was nervous and she helped calm my nerves and make me feel right at home. By the time the surgeon entered the room, I had most of my questions answered so I felt fully ready and excited. Nadia is the BEST.
Dr. C, you and your staff are great!! You all made the whole process practically painless. I am very impressed with the results…You are so professional and at the same time so compassionate and caring, another happy patient!!
I cannot say enough wonderful things about every single person I encountered at this office. You are all thorough, kind, conscientious, and beautiful inside and out!
I have always been a bit apprehensive about having breast augmentation. Although I wanted one, I had a fear that they would turn out too big and look unnatural. Dr. Ciaravino listened to my concerns and truly did a beautiful job. He is truly an artist with his ability and truly did a beautiful job.
Just wanted to let y'all know that I think that Dr. Ciaravino is by far the most talented doc around. I had my surgery on Monday and haven't had a pain killer since Tuesday morning. Not even a Tylenol. There was no bruising or swelling at all. I am just amazed at how simple and painless the whole thing was. I attribute this to Dr. Ciaravino's talent and gentleness.
CIARAVINO Plastic Surgery
"The Breast Doc" specializes in breast enhancement, including augmentation using implants, breast lifts, and reduction surgery. He also offers revision surgery to address a wide range of complications, restoring natural beauty while correcting issues and concerns. Dr. Ciaravino will identify your needs so he can recommend the best surgical treatment or combination of treatments for you. In addition to breast procedures,
CIARAVINO Plastic Surgery offers the following body contouring options:
Facial enhancement procedures are also provided:
Facelift
Brow Lift
Rhinoplasty
Eyelid Surgery
Tammy Wolf, RN, at Total Beauty Medspa offers innovative techniques in nonsurgical skin rejuvenation without incisions or anesthesia. Treatment options include:
Profractional Laser Therapy (Fraxel)
MicroLaser Peels
SkinTyte
---
Bella Rinova
To learn more about our treatment options at Bella Rinova, contact our team today at 713.627.1200.
Learn More
One of the hottest salons in the River Oaks District now features services direct from the CIARAVINO Total Beauty team. Our experts now offer the following treatments at Bella Rinova:
---
Beautiful Results

Patient

Models
Beautiful Results

Before

& After
CIARAVINO Total Beauty

Reasons to choose

As one of the world's leading aesthetic practices, CIARAVINO Total Beauty is dedicated to providing the finest in plastic surgery and skin care. We strive to deliver compassionate care and beautiful results tailored to the needs of each woman. We desire to create an exceptional patient experience that is unparalleled in the field of plastic surgery.

Contact Us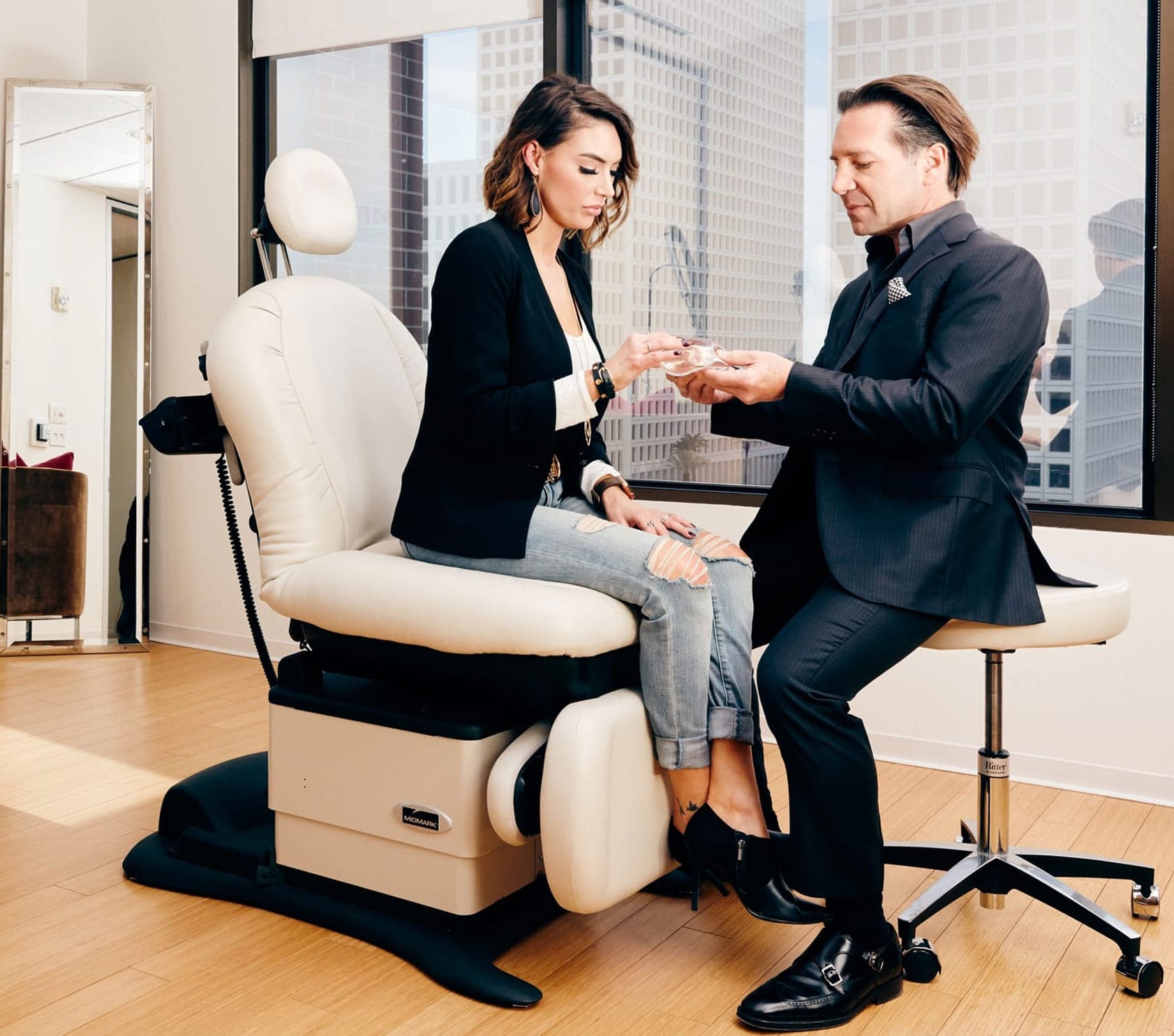 Our commitment to our patients is forever. We are here to guide them through every step of the way—before, during, and long after surgery. Our patients deserve the very best, and we always strive for perfection in their experience and their outcome. All our other locations are driven by this same philosophy of excellence, both in the services we provide, and in the quality of care you will experience.
No matter what your aesthetic goals might be, Dr. Ciaravino and his team can help you achieve them. To learn more about any of our locations or our services, contact CIARAVINO Total Beauty today at 713.627.1200.
One of the world's leading breast implant surgeons






© CIARAVINO. All rights reserved.