Our Team
The staff of CIARAVINO Total Beauty consists of friendly and knowledgeable individuals who are dedicated to providing outstanding care. Since most have been patients themselves, they know what it's like to have surgery and relate well to our patients' needs. Our entire team strives to ensure that everyone's plastic surgery experience is truly outstanding.
The physician took the time to understand what I wanted out of the surgery and he is very knowledgeable and professional. The Staff is kind and supportive and the office is clean and comfortable. My overall experience was wonderful and I will highly recommend ya'll to everyone! The doctor took the time to listen to what I wanted from the procedure and worked with me to find the perfect size. The doctor explained why the size would be perfect based on my chest cavity and it was perfectly correct!
The staff and Dr. Ciaravino are very friendly and knowledgeable. They made me feel very comfortable before and after my procedure. Everyone in the office is very friendly and professional. I did not have to wait very long and answered all of my questions. Dr. Ciaravino's expertise and advise was greatly appreciated and very happy with the results!
Dr Michael Ciaravino is a Magnificent Surgeon!! Honest, knowledgeable, caring with excellent bedside manners. I have been his patient for several years and I will never go to another doctor. I am so happy with my recent Breast Augmentation! My recovery has been easy, and I feel great ! Thanks to Dr. Ciaravino and his Amazing Team who made my experience be a terrific one ! I can't say enough good things about the amazing Ciaravino Girls ! Thank you beautiful ladies for being there for me.
Very professional staff. The doctor made every visit comforting and he's clearly great at what he does. Love the end results, 2 days after the procedure I was feeling great! No pain, no bruising, everything was awesome!
EVERYTHING! The look, the ease of transitioning back to "normal", the care….EVERYTHING! The doctor and staff are AMAZING! He and his staff were very attentive to my questions and needs and always made me feel at ease. I have already referred three people to him!
Information was explained clear and concise. I felt prepared in every aspect on what to expect and how to handle myself during the recovery process. The recovery went as explained and I had minimal discomfort. I am loving my results, the whole process was wonderful!
The accessibility of the staff after my procedure to answer questions I had was phenomenal. The results are amazing, I couldn't be happier! The staff and Dr. C are all very knowledgable and very helpful. Dr. C did a fantastic job with my procedure and I am excited to see the final results once I am completely healed.
The staff was very friendly and helpful through the entire process. My results are exactly what I wanted and asked for as far as size and shape with a more natural look.
Doctor Ciaravino gave me exactly what I wanted. I love the way my breasts look. His assistants were very knowledgeable, helpful and extremely nice! I love the way my breasts look. I wanted natural and that's what Doctor Ciaravino gave me.
Dr C's office and staff are first class. Always kind, helpful and considerate. Each time I go in, it feels like going to see friends! I had abdominoplasty and breast augmentation. I love my body! Could not ask for better results!
From the first consultation to my last post-op app I have been so happy with everything. Dr Ciaravino and his staff have always made me feel super comfortable. I will be going back for any cosmetic procedures I need in the future!
Friendly staff and environment. Dr. Ciaravino was very thorough about explaining the risks and possible complications of the surgery and how to prevent them. Other than what I had researched about him prior to my consultation, I knew he'd be the perfect doctor to perform my surgery because of his bedside manner skills! Down to earth and doesn't make you feel like a number. He addresses your concerns and took the time to explain my questions.
Everyone from the CSM to the nurse who has been on staff for 8 years. Everyone made my husband and I feel very welcomed and comfortable. Didn't feel pressured and the staff was very informative!
Nadia helped explain every single thing I would need to know in such detail, I felt that I knew exactly what I was getting into. She is so sweet and kind I was nervous and she helped calm my nerves and make me feel right at home. By the time the surgeon entered the room, I had most of my questions answered so I felt fully ready and excited. Nadia is the BEST.
Dr. C, you and your staff are great!! You all made the whole process practically painless. I am very impressed with the results…You are so professional and at the same time so compassionate and caring, another happy patient!!
I cannot say enough wonderful things about every single person I encountered at this office. You are all thorough, kind, conscientious, and beautiful inside and out!
I have always been a bit apprehensive about having breast augmentation. Although I wanted one, I had a fear that they would turn out too big and look unnatural. Dr. Ciaravino listened to my concerns and truly did a beautiful job. He is truly an artist with his ability and truly did a beautiful job.
Just wanted to let y'all know that I think that Dr. Ciaravino is by far the most talented doc around. I had my surgery on Monday and haven't had a pain killer since Tuesday morning. Not even a Tylenol. There was no bruising or swelling at all. I am just amazed at how simple and painless the whole thing was. I attribute this to Dr. Ciaravino's talent and gentleness.
Patient Coordinator and Director of Operations
Meghan
Meghan is the Patient Coordinator and Director of Operations. Being in the customer service industry for over 10 years, with a specialization in retention and experience, has provided her with the skillset to deliver and excel in all things needed to provide exceptional service at Ciaravino Total Beauty. She takes pride in knowing that every patient is given special attention and delivered with a plan that best suits their needs within Plastic Surgery. In her free time. Meghan love to relax with her fiancé and two adorable fur babies, traveling, and learning all about the beauty industry!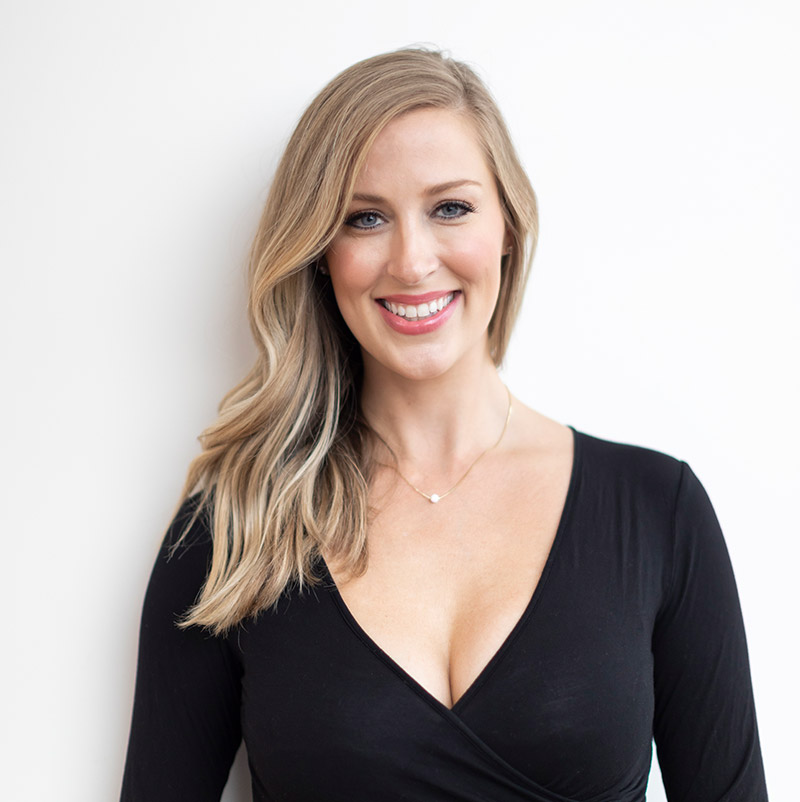 Patient Consultant and Medical Aesthetician
Amy
Amy Bowen is one of our Patient Consultants and Licensed Aesthetician at Ciaravino Total Beauty. Amy has 10+ years of experience in the cosmetic and medical field. Amy is well versed in all things surgical, microneedling, HydraFacials, laser treatments and much more. She finds it fulfilling to connect with her patients, establish trust, and give personal attention to their needs. Outside of work she enjoys trying new restaurants, spending time with her dog, Gizmo, family and friends.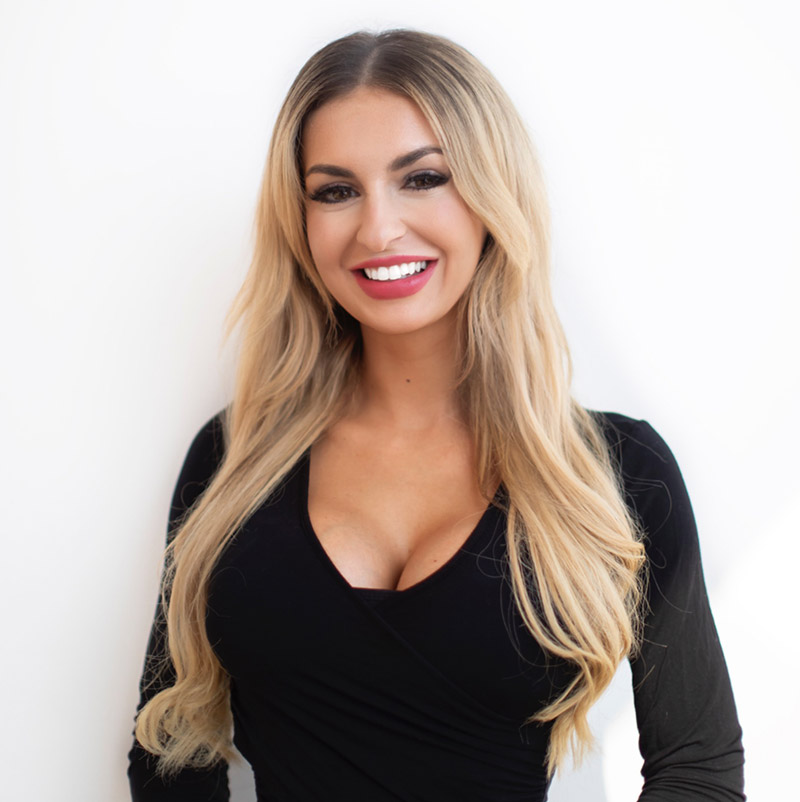 Patient Consultant and Social Media Marketing Assistant
Dolores
Dolores is a patient consultant here at Ciaravino Total Beauty! Her upbeat, sweet personality combined with several years experience in the plastic surgery industry allows Dolores to excel in her role as patient consultant at Ciaravino Total Beauty. She loves meeting with our patients, teaching them about their surgery, and ensuring that they have an amazing experience with our practice. Her training and time working with Dr. Ciaravino has made her especially  knowledgeable of procedures of the breast . Dolores is passionate about helping our patients achieve their personal goals to look and feel their best. In her spare time, she enjoys spending time with her son, being outdoors, trying new spots in Houston, and unwinding with a good glass of wine!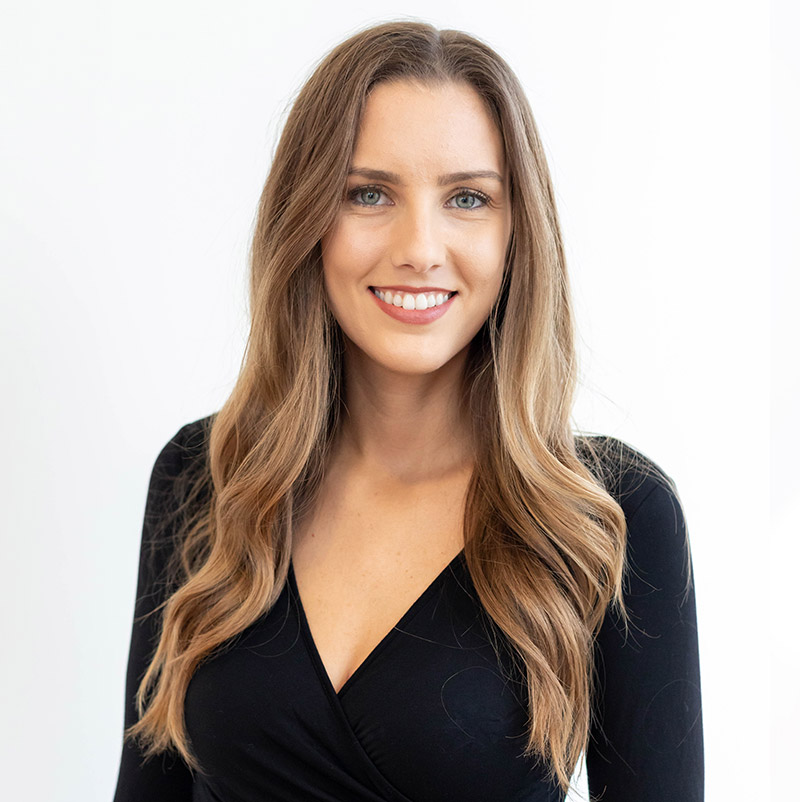 Registered Nurse and Patient Consultant
Emma
A registered nurse with a BSN from Texas Tech University Health Sciences Center, Emma started her career in the hospital setting gaining valuable medical skills and knowledge. That is where she also learned she was passionate about patient care and helping each person look and feel their best, taking special care with each consultation to understand each patient's specific goals. With her friendly smile, Emma easily creates long term relationships with those around her. In her spare time, she loves to travel with her family while spreading beauty and kindness in the world.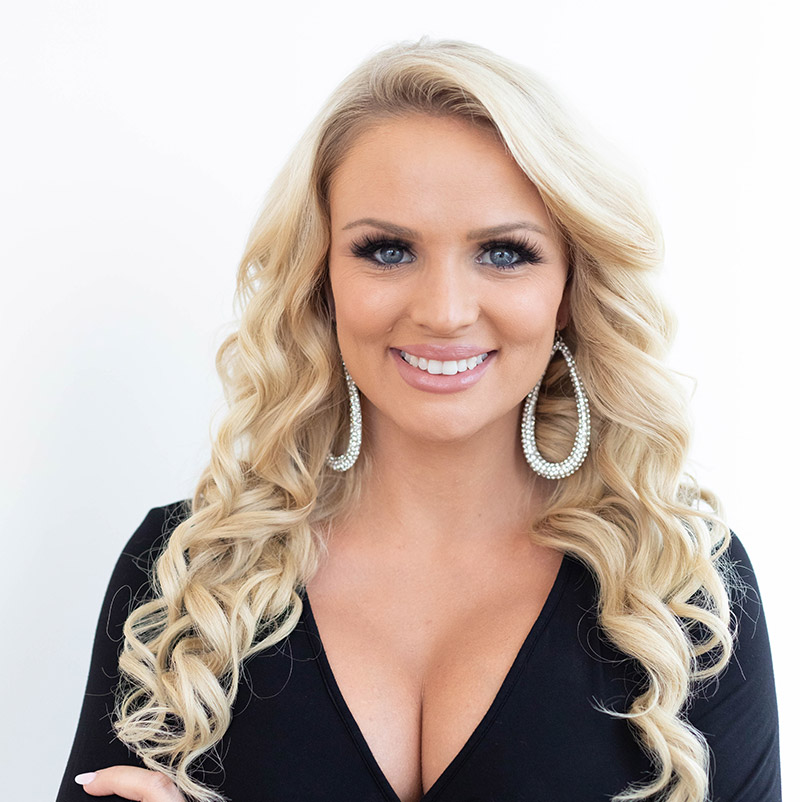 Patient Consultant
Gretchen
Gretchen is a patient consultant with 4 years of prior surgical experience. As a former pageant competitor, she is no stranger to the world of health and beauty. Gretchen most recently held the title of Mrs. Virginia United States and is dedicated to helping patients achieve their total beauty goals. She is the proud wife of a US Navy Chief and mother of two little boys. In her spare time, Gretchen enjoys traveling and going on outdoor adventures with her family.
Medical Assistant and Patient Consultant
Isis
Isis Sandoval is a skilled Patient Consultant and part of the Nursing Team at Ciaravino Total Beauty. She has more than 5 years of experience as a Medical Assistant in Aesthetics and Plastic Surgery. She takes pride in ensuring that all patients receive detailed direction, attention, and after-care support throughout their entire surgical process. Isis is our lead bilingual consultant for all Spanish-speaking patients. In her free time, Isis enjoys spending time with family, outdoor activities, shopping, and Sunday Brunch!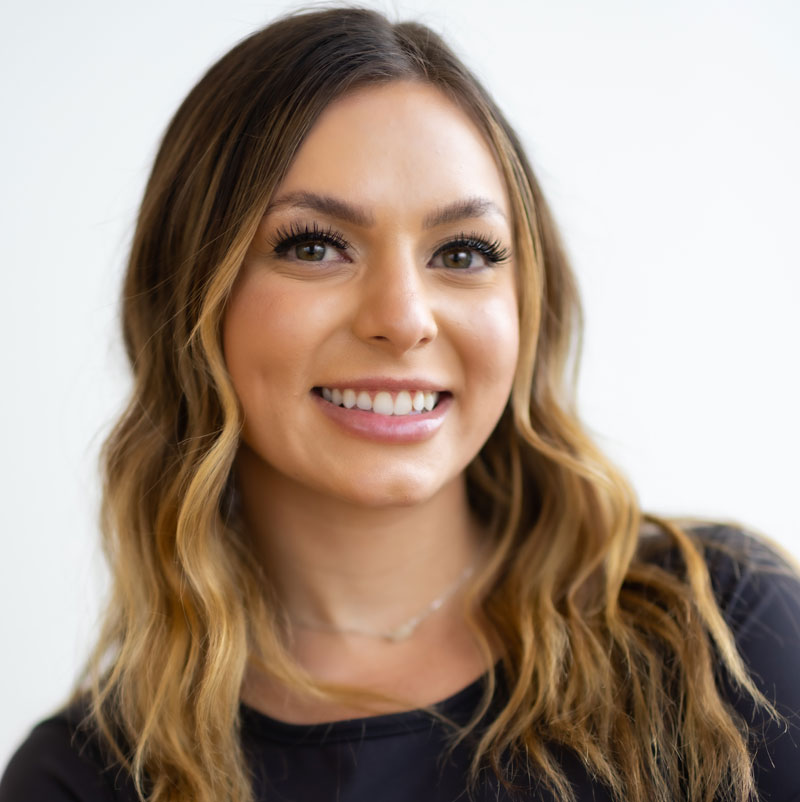 Office Coordinator
Jordan
Jordan is born in raised in Houston, TX. She attended The University of Mississippi where she was a collegiate cheerleader for four years and received her Bachelors in Integrated Marketing and Communications. Go Rebs! Jordan started her career of in Public Relations, and eventually leading her to the healthcare and aesthetics industry. Jordan loves interacting with patients and her friendly personality and attention to detail keeps the front of the office going. Anything you need she can assist you with, all with a smile on her face. We are happy to have her with us on our team! Outside of the office, Jordan loves exploring new restaurants with her boyfriend and spending time with her family, friends, and dog.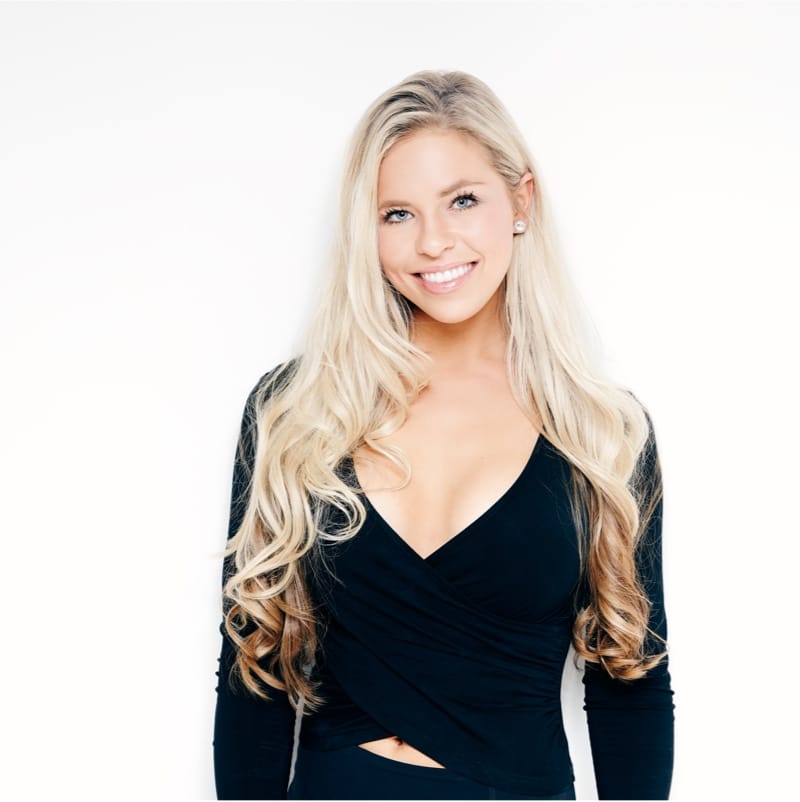 Patient Consultant/Surgical Tech
Shelby
As a former competitive gymnast Shelby brings commitment and compassion to our team. As both a consultant and surgical tech, she is able to guide patients through the entire process. Shelby is present to assist patients and their families during and after surgery. In her spare time, she enjoys spending time with her family and friends.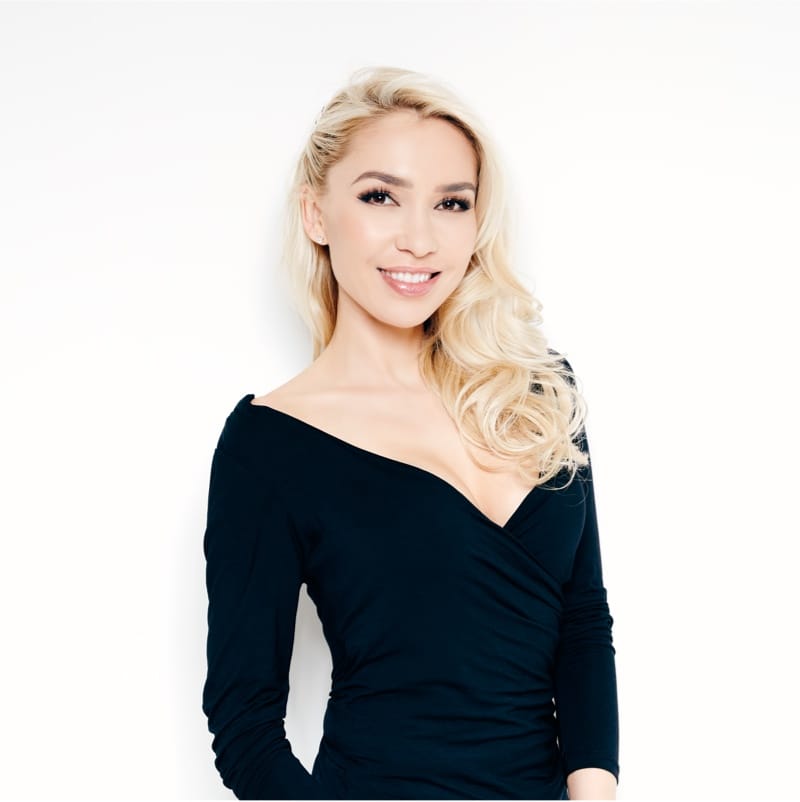 CoolSculpting Specialist
Salta
Salta is a Non-Invasive Treatment Specialist and an expert in body contouring treatments. In addition, she provides full-body laser treatments and offers her clientele various specialized skincare treatments such as hydrafacials, chemical peels, and skin pen (micro needling). She incorporates a 360 approach with all of her patients to deliver a tailored solution meeting individual needs and objectives. Salta is from Kyrgyzstan, lived in Japan, and now calls Texas home. Through her life experiences she has developed a passion and an eye for beauty and image enhancement. She thoroughly enjoys working with her patients in applying her expertise in a customized way with a very personal, friendly approach.Her passion for beauty led her to pursue a career in the beauty industry. Outside of work, she enjoys traveling, learning about foreign cultures, and discovering new recipes in international cuisine. Salta holds both Bachelor's and Master's degrees in Social Psycology. She holds a Texas State license in cosmetology and aesthetics. She also is licensed in laser and BBI treatments. She has been practicing in the beauty industry for 10 years.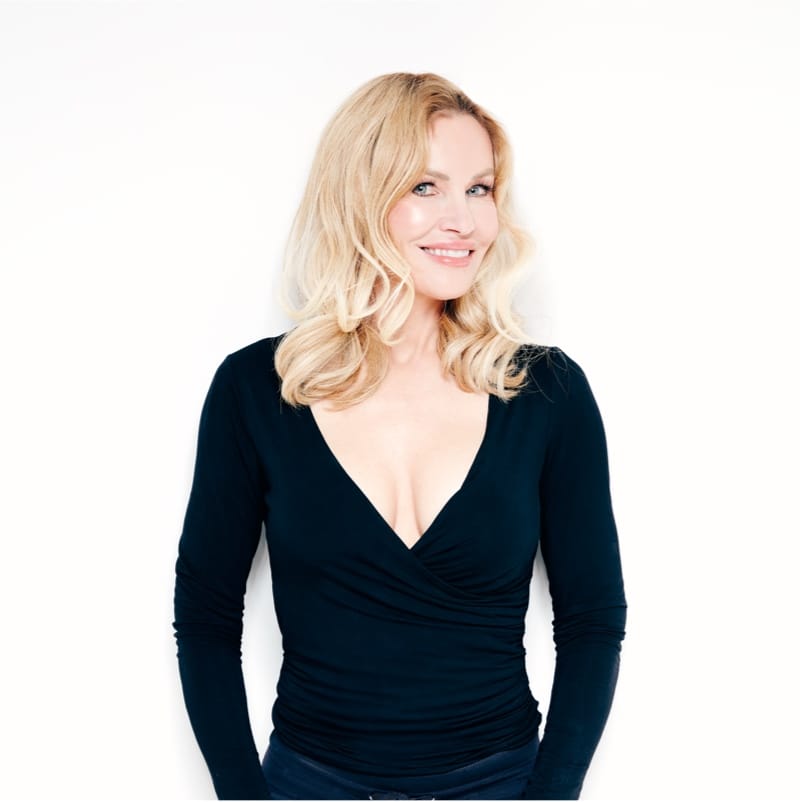 Nurse Injector/Laser and Skin Specialist
Tammy, R.N.
Tammy Wolf, RN is a leading skin and laser expert with over 16 years of experience in aesthetic industry. She has a Bachelor's degree in nursing and has undergone extensive certification and training in a multitude of aesthetic modalities including the Sciton Joule laser, Botox, Juvederm, Kybella, Sculptra and many others. Tammy runs the CIARAVINO skin and laser center, with the highly-acclaimed Pink Card VIP skin care membership program. Tammy's patients truly appreciate her positive upbeat attitude and her determination to help them look beautiful. In her spare time she enjoys traveling, being outdoors and spoiling her dog Max.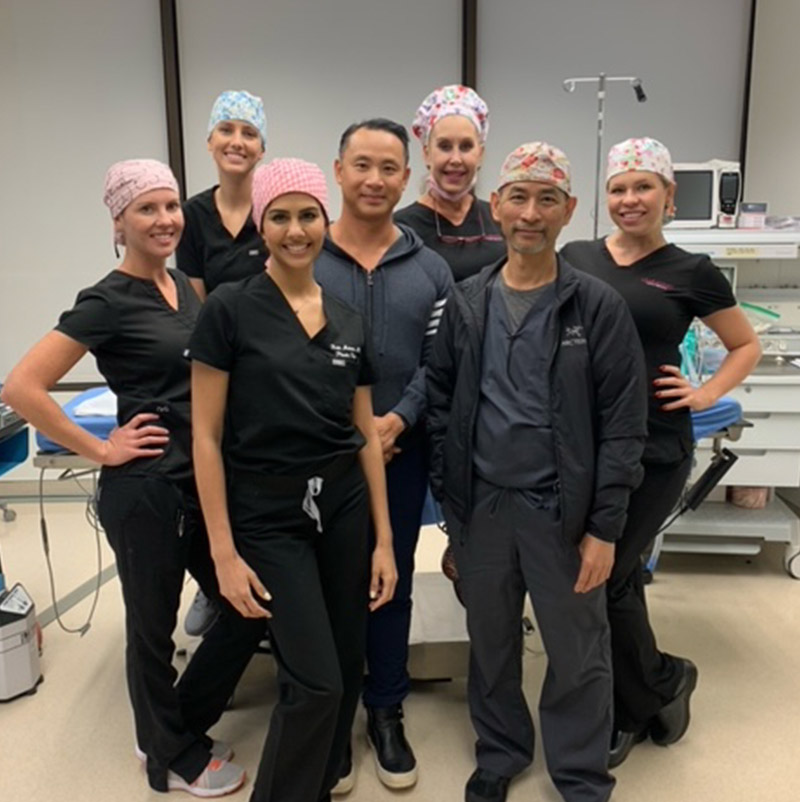 Personnel
Operating Room
The operating room team consists of board-certified anesthesiologists and highly-trained nurses and surgical personnel to ensure our patients safety and comfort. Most of our surgical team has worked with him for over ten years and have been involved in thousands of surgical cases.
---
Beautiful Results

Patient

Models
Beautiful Results

Before

& After
One of the world's leading breast implant surgeons






© CIARAVINO. All rights reserved.