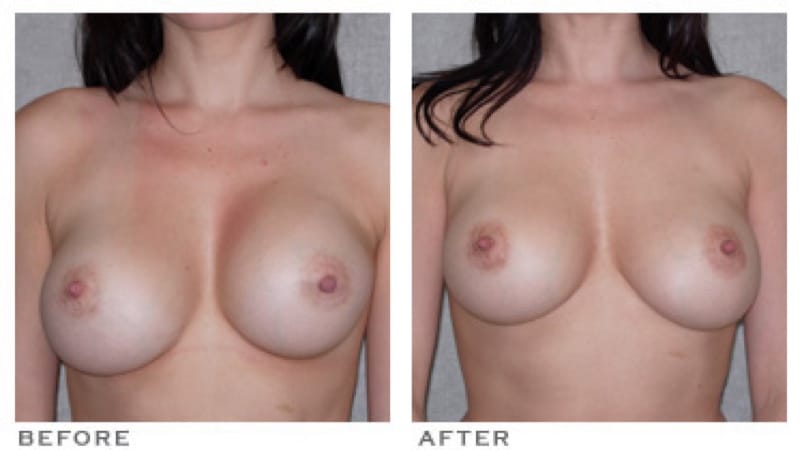 Symmastia is the medical term describing a condition in which breast implants have merged in the middle of the chest. This condition can occur due to overlarge implants, or constant pressure causing a capsular pocket to form with both implants shifting towards the center of the chest.
Uniboob. It's not fun.
Symmastia is when breast implants are too close together and cross the midline of the chest. In extreme cases, the skin is pulled away from the sternal bone, allowing the right and left breast implant pockets to touch, creating what is typically called a "uniboob."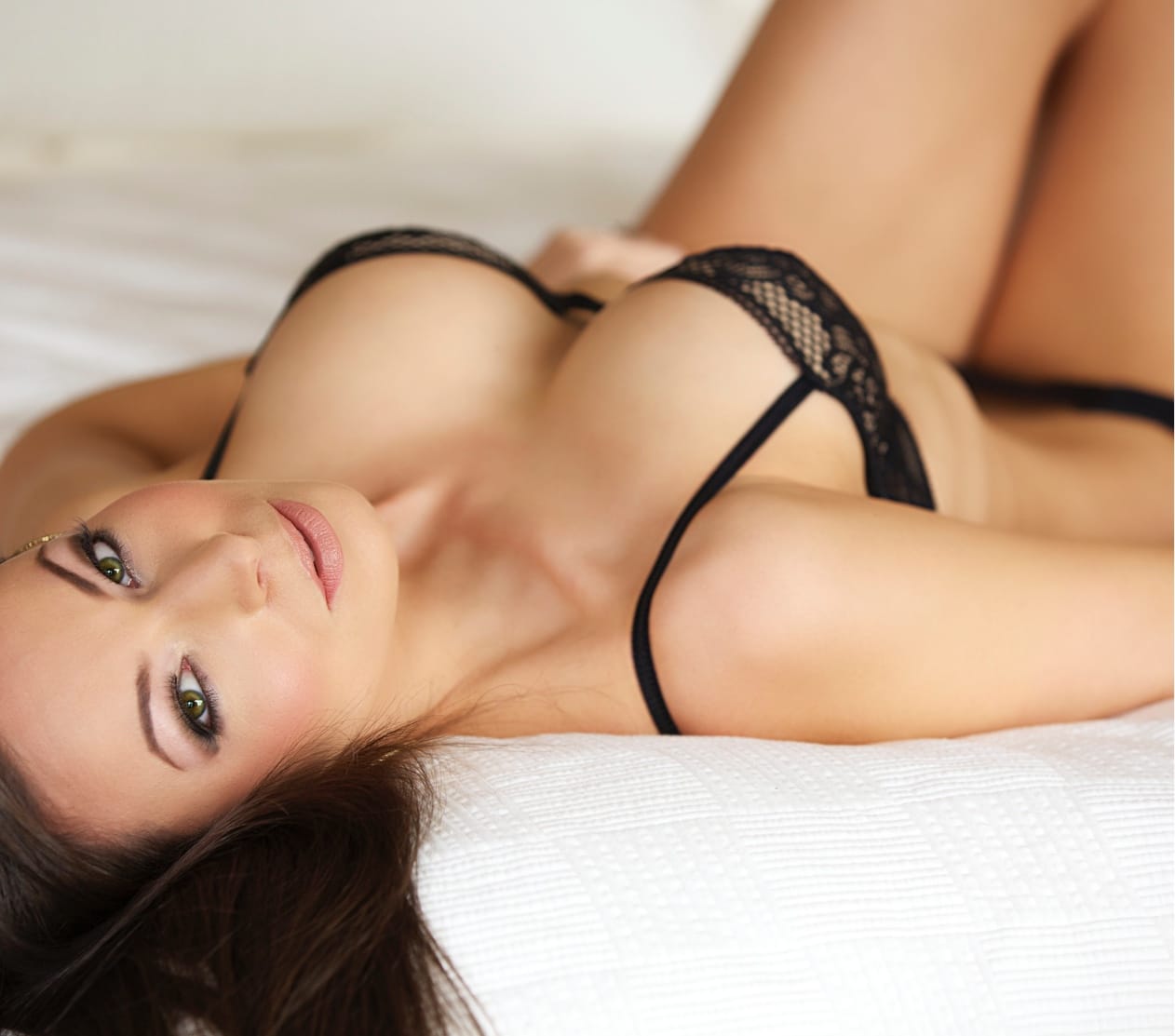 Why did my boobs
merge in the middle?
Symmastia occurs when the breast implant pocket extends beyond the desired medial contour of the breast. This can occur for a variety of reasons. One of the most common is using an implant that is too large for the patient's anatomy.
If the breast implant is too wide, the implant may extend over the sternum leading to this deformity. Too large of an implant in tighter, thinner-skinned patients can actually pull the skin away from the chest bone. In some cases, the patient's anatomy is a set up for symmastia. Those with concave chest bones are especially at risk since the breast implants tend to shift toward the center.
---
Others have very mobile skin in the midline and lack the normal attachments to the sternum. Symmastia can also occur if the surgical dissection was extended too far medially or if the surgeon divided the pectoral muscle too high. These well-intentioned attempts to "increase cleavage" lead to over-dissection and symmastia.
Beautiful Results

Patient

Models
Beautiful Results

Before

& After
Why choose
CIARAVINO Total Beauty?
Our doctors have treated many patients with symmastia and have had great success repairing this challenging problem. Our doctors are true leaders in breast augmentation, and some of the most experienced breast surgeons in the world, producing beautiful results.
They has performed more than 10,000 breast augmentation cases, and through their extensive experience, have honed every detail to provide superior surgical experiences and results for their patients. Our doctors' approach to symmastia achieves beautiful results, a smoother recovery, and reduced chance of complications. CIARAVINO Total Beauty's entire staff is completely dedicated to their patients. And our private, luxury practice delivers a first-class experience.
One of the world's leading breast implant surgeons






© CIARAVINO. All rights reserved.