Lip enhancement can be performed using with dermal fillers, implants, or fat grafting. Injectables that perform best are often made of hyaluronic gel with results that last for six months to a year. Fat grafting has longer lasting results but involves more initial downtime. Lip enhancement usually requires only about 20 minutes to perform.
---
Plump your lips
for a sexier look.
Lip enhancement is possible through dermal fillers, particularly those that are comprised of hyaluronic acid. Hyaluronic acid is a naturally occurring substance in the skin that binds to moisture and maintains firmness.
Why enhance your lips?
Many women come to us for lip plumping, as they know we perform this treatment with the utmost precision. The reasons they choose lip enhancement include:
Thinning lips due to age
Naturally thinner lips
To achieve a perfect "Cupid's bow"
To enhance lower, upper, or both lips for a fuller pout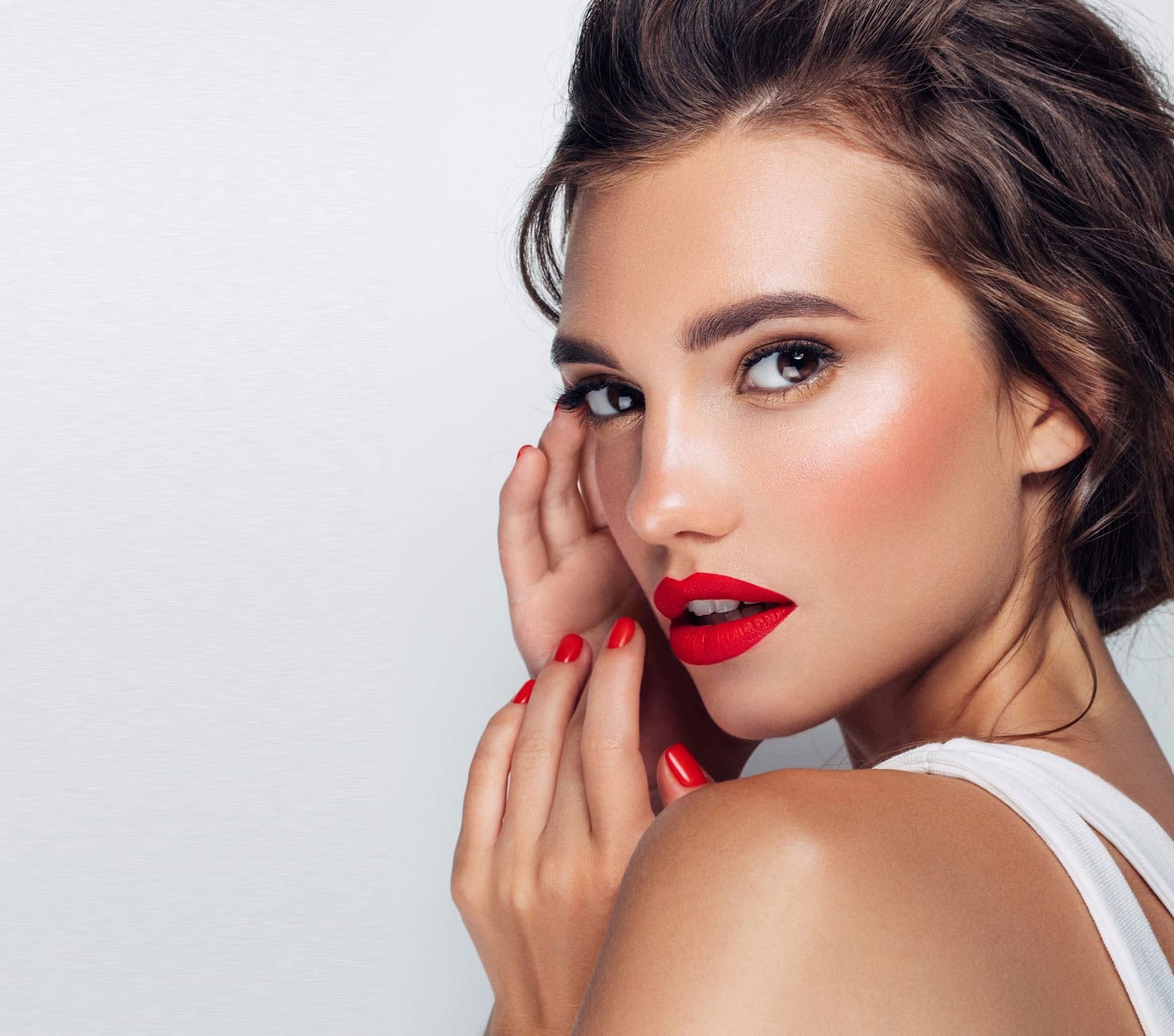 Hyaluronic acid injectables
for a perfect pout.
When injected into the skin, hyaluronic acid restores volume within the skin and adds fullness to the lips. Although the injections are temporary, the filler is capable of lasting for some months before requiring re-treatment.
At CIARAVINO Total Beauty, our doctors use Juvéderm and Restylane to enhance the lips, which usually remains in the skin for up to a year. One benefit of requiring maintenance injections is that you can better control the rejuvenation you receive and even decide to end your treatment whenever you see fit.
Fuller lips
with fat grafting
Another technique our doctors may use to fill the lips is through fat grafting — a method which extracts fat from one region of the body (typically the abdomen) and injects it into the lips. Fat transfers are successful in several regions of the body, as well as in the lips. These injections can create a natural improvement without any risk of rejection as the fat is derived from your own body.
How do I know which method

is right for me?
When you come in for a consultation, we will help you decide which technique is right for you. Both methods are extremely safe and create beautiful results; the treatment you choose depends on the amount of enhancement you wish to receive as well as your budget.
Should you consider
lip enhancement?
Choosing to undergo lip enhancement is a personal decision, one that you should think carefully about and research before receiving treatment. If you have always felt self-conscious about the size and shape of your lips, then cosmetic treatment may be the ideal solution.
Lip enhancement can correct lips that are thin as a result of aging or genetics or provide symmetry if needed. The goal, no matter the reason you seek treatment, is to improve your confidence in your appearance.
---
When you choose to add volume to your lips, you're making your self-image a priority and taking steps to feel comfortable in your own skin. We work with our patients to help them feel powerful, sexy, and confident with lip enhancements and other treatments.
One of the world's leading breast implant surgeons






© CIARAVINO. All rights reserved.