Dermaplaning is a non-invasive skin rejuvenation treatment. It involves physical exfoliation of the dead, dull surface skin cells with a sterile surgical scalpel gently brushed across the surface of the skin to shave away the top layer of skin cells and facial hair, revealing fresh, healthy skin.
---
Dull skin. It's not pretty.
Over time, dead dry skin cells and other skin issues can lead to a dull, lifeless complexion. Removing these pore-clogging substances is the best way to smooth the skin's surface and restore a healthy glow.
Dr. Kriti Mohan and our staff at CIARAVINO Total Beauty offer dermaplaning, an efficient way to exfoliate the skin and stimulate cell renewal to produce a more radiant complexion.
An alternative to chemical
peels or laser resurfacing: Dermaplaning.
Dermaplaning is an alternative to harsher exfoliation treatments like chemical peels and laser resurfacing that involve more risk and a longer downtime. It is appropriate for patients where other exfoliation treatments may not be safe, such as women who are pregnant or nursing.
---
This procedure can be performed alone or in conjunction with other skin rejuvenation procedures to help all our patients achieve their aesthetic goals. Regular treatments can produce subtle, long-lasting results.
How does dermaplaning work?
Dermaplaning is an exfoliation procedure that uses a fine scalpel to gently shave away the outer skin cells to produce a smoother complexion. The process also removes vellum hairs or "peach fuzz" from the face to enhance the results of the treatment even further. Dermaplaning is very safe and carries minimal risk when it is performed by our experienced, qualified professionals. There is no discomfort or downtime so that you can enjoy healthier skin without disrupting your daily schedule.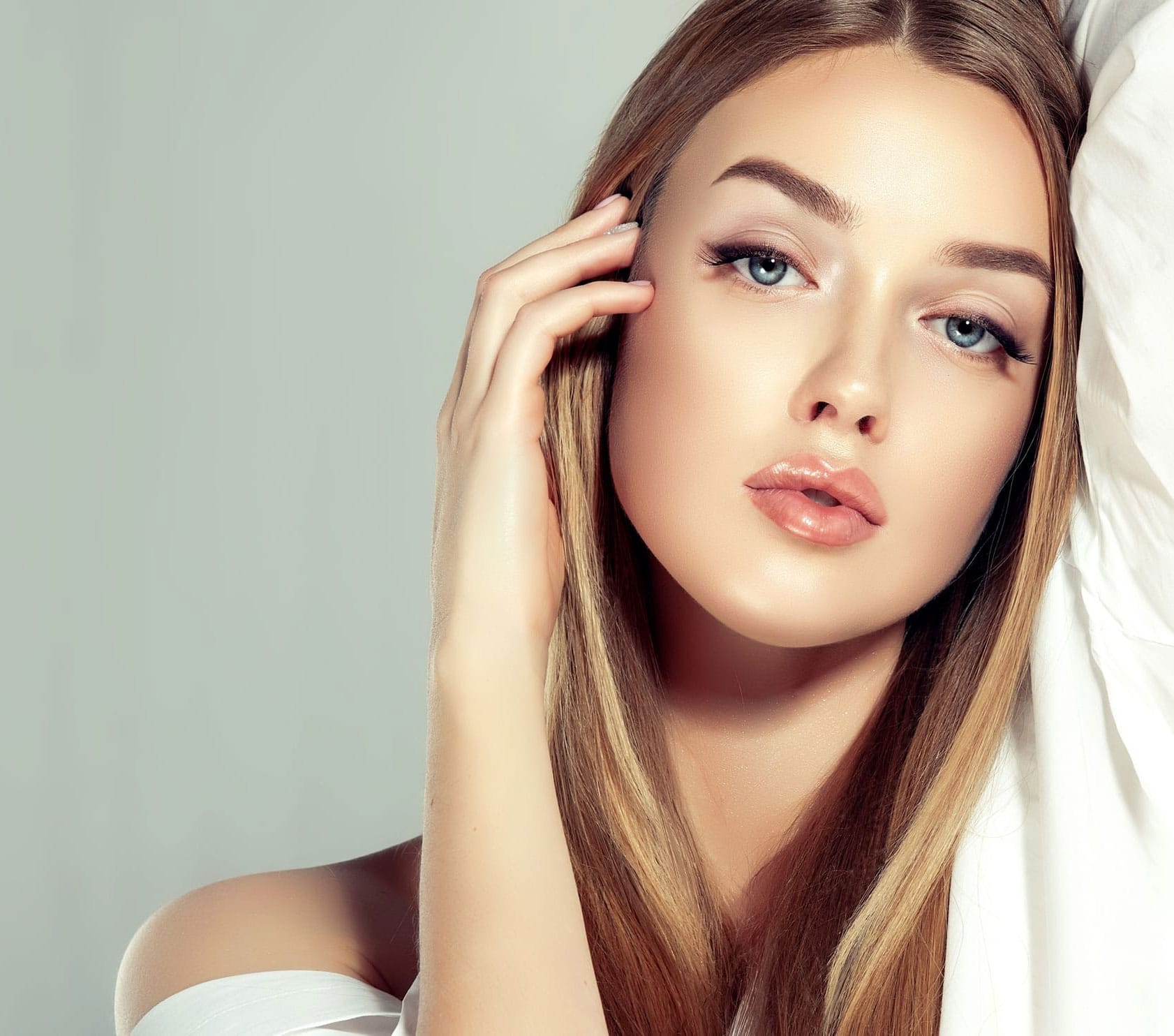 Should I try dermaplaning?
Dermaplane treatments offers many benefits to the right patient. It is usually recommended for those with any or all the following concerns:
Rough skin texture
Superficial pigmentation marks
Fine lines
Shallow acne scarring
Peach fuzz contributing to a dull skin tone
Contrary to popular belief, removing the vellum hair on the face does not result in hair growing back in thicker or darker. In fact, removing this hair further enhances the exfoliation effects, creating an even smoother complexion.
How long does it take
to get dermaplaning?
Most dermaplaning procedures take 30 minutes or less to complete, and no anesthetic or numbing cream is needed before treatment, as it is pain-free. As your skin is held taut, the scalpel will be gently run across the surface at precise angles and directions to gently shave away dead skin cells and facial fuzz. The process is similar to shaving, although the sharper single blade allows for removal of smaller particles without the risk of cutting or otherwise harming the skin.
What is the recovery
from dermaplaning?
There is no downtime after dermaplaning treatments. The only side effect might be mild redness on your facial skin, which disappears very quickly. You can schedule your appointment over your lunch hour and return to work with little or no evidence you just had a cosmetic treatment performed. Makeup can be applied immediately following the procedure and will go on even more smoothly once the custom exfoliation is completed.
Refresh and rejuvenate
your facial skin with our help.
If you are ready to refresh your complexion without pain or downtime, dermaplane may be the right choice for you. To learn more, contact CIARAVINO Total Beauty today at 713.627.1200.
One of the world's leading breast implant surgeons






© CIARAVINO. All rights reserved.